Your wedding day should be full of happiness and joy, it's not the time to deal with other peoples drama – this includes your parents.
So, deciding how to handle divorced parents on your special day should be done well in advance. You need to look any potential drama in the face and tell it to take a hike.
If your parents have been separated for a long time and have an amicable relationship, you probably have nothing to worry about. In cases like these, both parties are used to the setup and are comfortable with any new partners on the scene.
However, if your parents are newly handling their divorce, this is where things can turn sour. Especially if one of them wants to bring their new boyfriend/girlfriend and the other hasn't moved on yet.
Naturally, this may seem like a massive slap in the face to the parent who hasn't got a date for the wedding.
HOW TO QUASH THAT DRAMA: In situations like this, perhaps consider asking whether the 'single' parent would like to bring a good friend to escort them. Obviously, this doesn't provide an instant fix. However, it'll help to stop them thinking they're 'alone' and gives them someone to talk and dance with.
You could also reach out to your closer friends and explain your concerns about the situation. Ask them whether they'd make a special effort to make conversation or to dance with the single parent. Hopefully, the extra attention will give them that much-needed confidence boost and distract them from their ex.
ALTERNATIVE DRAMA STIFLER; Another solution to this awkward situation is to ask your parent not to bring their partner, so they don't fuel the fire.
This might not be an easy conversation to have. So, try to do this sooner rather than later. This way everyone has ample time to cool down before your big day.
However, when all said and done, your parents should be there to support you and your partner. This isn't about them – remember that.
IMAGINE THIS SITUATION; the mother of the bride getting drunk and loudly insulting the hussy who broke up her marriage and then publicly asking to get back with her ex-husband, to just be rejected again in front of everyone – at your wedding. Nip this in the bud. Don't make either of your parents go through the torture of having to see the new partner on such a special occasion. This isn't the time or the place. Do yourself a favor and just put your foot down.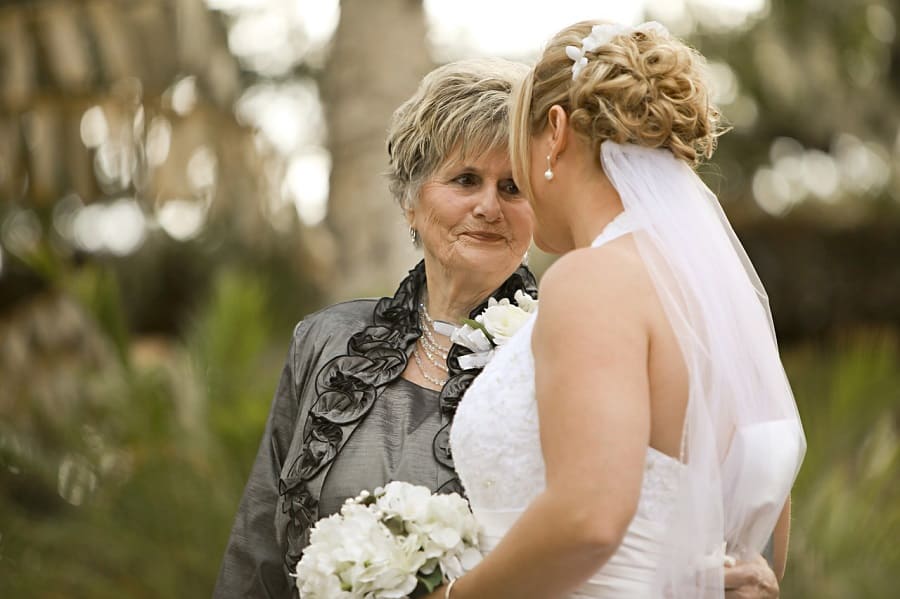 Plan. Plan. Plan
We recommend giving yourself plenty of time to answer some of the more logistical questions. For example:
Who'll walk the bride down the aisle?
Where will everyone sit at the ceremony and reception?
Who'll make a wedding toast?
Once you've sorted the answers to these questions, and everyone's on the same page, you'll feel like a weight off your shoulders has been lifted.
So let's dive in.
When it comes to walking the bride down the aisle, it's really up to her. Brides brought up by both their Dad and step-dad often find it's easier (and more appropriate) to ask their Mom to walk them down the aisle, rather than having to pick a 'favorite.' That way no one's offended.
However, if there's a definite winner between the two 'Dads' be sure to let them both know, way ahead of the wedding. So that everyone has time to digest the decision before your special day.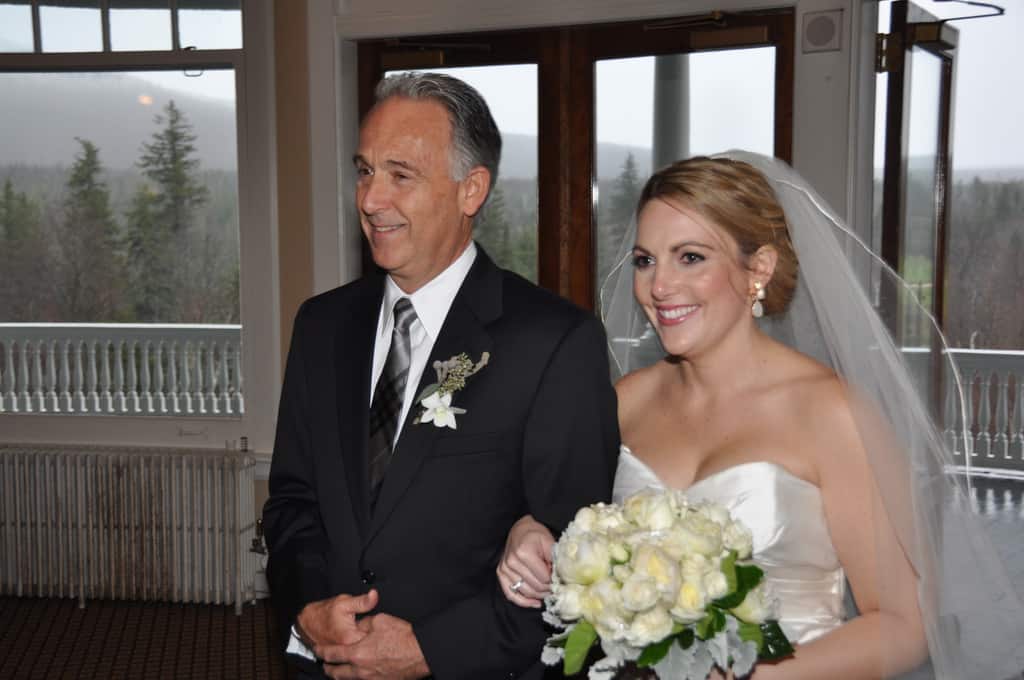 When it comes to the seating arrangements for your ceremony, etiquette dictates that your Mom sits in the front row and your Dad the second-  that's if they don't get on. You can then fill in the gaps with their own family.
Where the reception is concerned, unless your parents are super good friends, don't seat everyone on one 'top table'. Instead, it might be easier to seat them on their own tables and ask them to host their close family and any friends they've invited.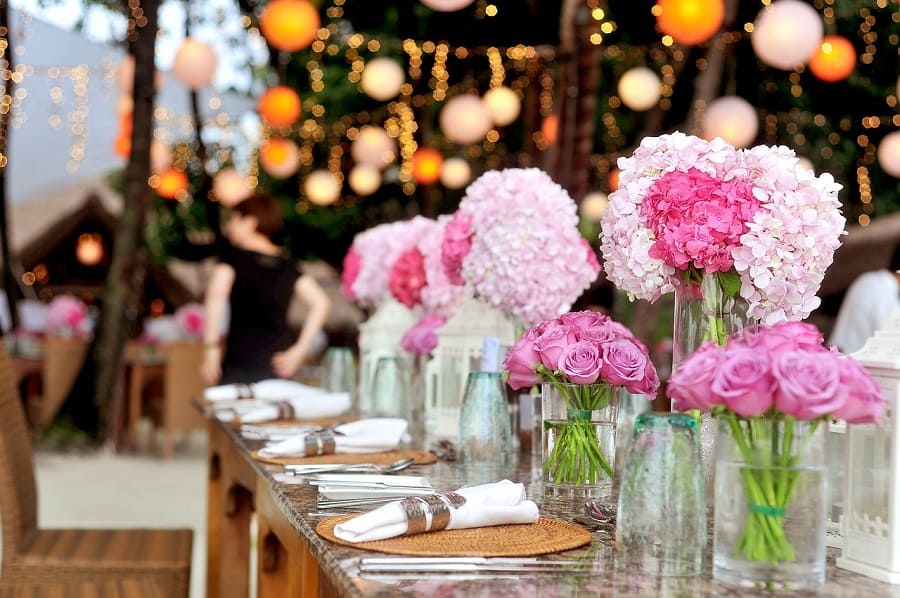 Typically, the bride's father makes a toast at the wedding reception. However, it's become increasingly popular to move away from this tradition.
More and more mother's are making wedding speeches. This is great when it comes to handling divorced parents because the precedent has already been changed.
This makes it more natural for both the Dad and step-dad to make a speech. Be sure everyone is on the same page, so there aren't any nasty surprises on the day.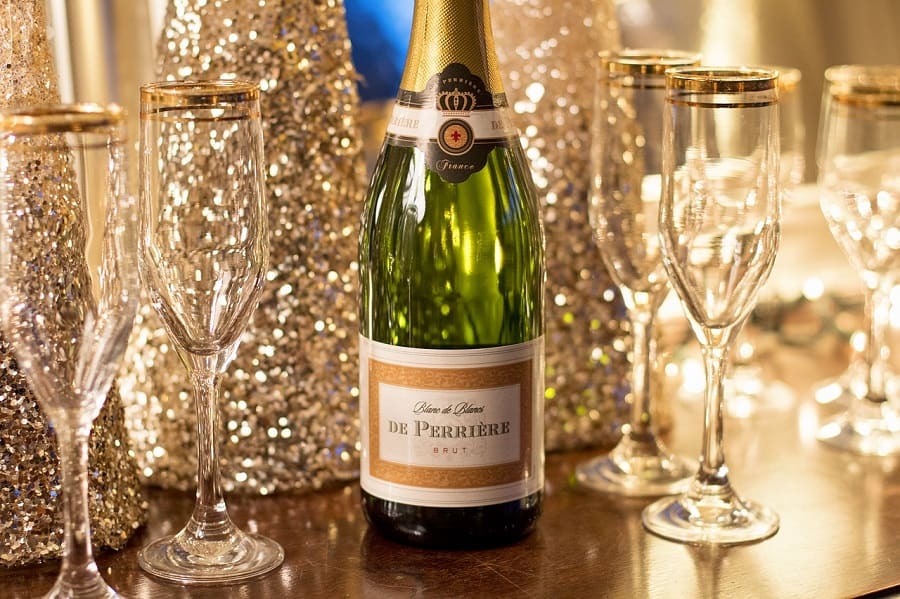 You may also want to consider how you'll handle the receiving line. A lot of couples choose not to do this anymore so it may be easier to wipe it all together.
However, if this is something you want to have, etiquette suggests that whoever's hosting the reception should stand in the receiving line. If the bride and groom have paid for everything, just make sure your divorced parents stand at opposite ends of the line.
Finally, when it comes to any bridal dances, make sure you've thoroughly communicated with your DJ or band. Make sure they don't announce any dances they shouldn't – because there's nothing more awkward than that.
However, if you decide to have father/daughter dance with your stepfather, make sure you tell your biological father way ahead of time. You don't want this to take him by surprise on your wedding day.
Or, if the dance situation is just too much agg merely cut it completely, sometimes it's not worth the hassle!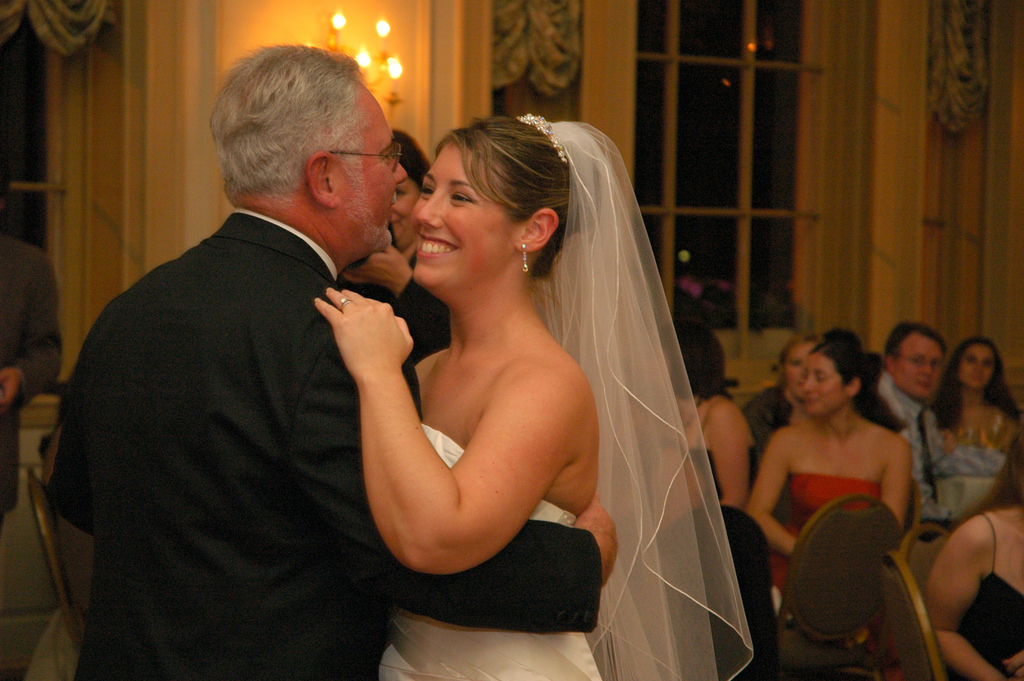 We hope the above advice has really helped you out. When it comes down to it, it's all about pre-planning and healthy communication with all the parties concerned.
Do you have any other advice for brides handling this situation? If so, please feel free to post it in the comments, we'd love to hear from you!
Happy planning!
Rosie Greaves – Freelance writer, and wedding and relationships expert.