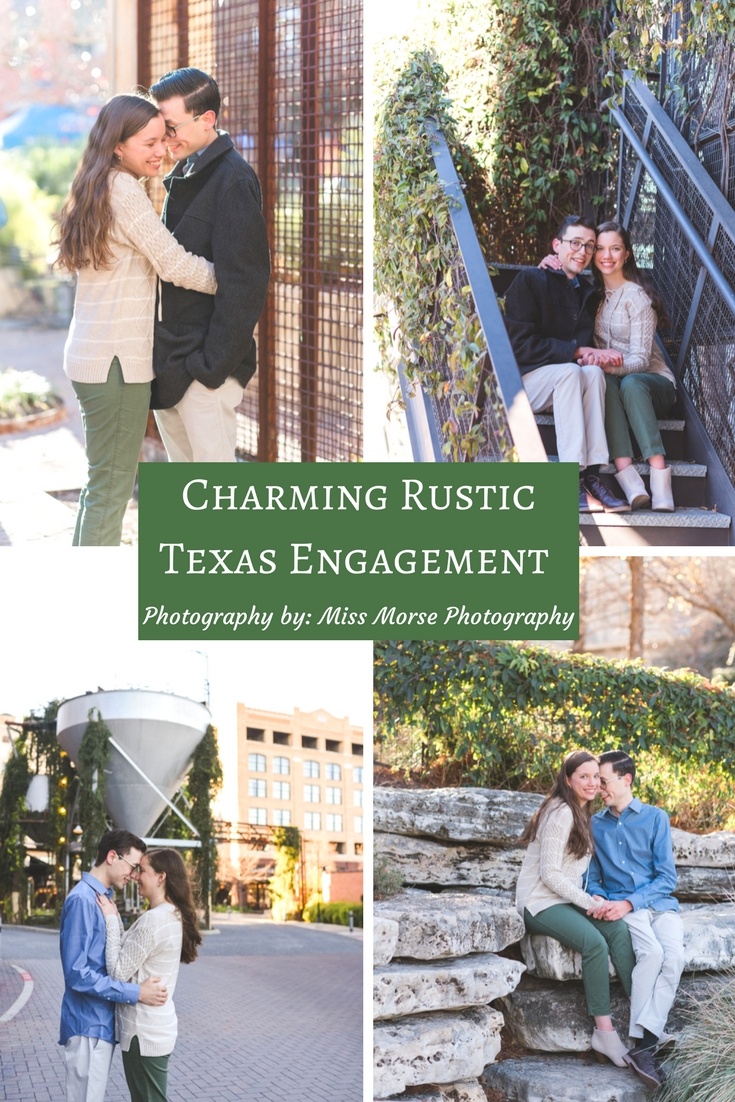 Here's a Charming, Rustic Engagement Shoot you are sure to love!
Josh lives in Texas and Hannah lives in Colorado.
Josh flew to Colorado and proposed to Hannah on her parents front porch surrounded by their family and friends.
We met 6 months later for the engagement session in San Antonio, Texas at  The Pearl Brewery.
It is surrounded by the cutest little area and has all these little shops and boutiques.
The morning of the engagement session was 34 degrees but Josh and Hannah snuggled and laughed the entire time.
Their engagement session was perfect.
Full of laughter and cuddles- everything an engagement session should be.
We are so thrilled to be featuring this lovely couple on the blog today.  They have so much love to share and it is a pleasure to see them enjoy each other and bask in their love.
The color scheme they chose for their clothing is the perfect Fall inspiration and we think it matches beautifully with the backdrop of this Texas town.  We would love to see more!
Young love is a beautiful thing and we are so excited it is being featured today!  Cheers to many years of health, happiness and love for these two cuties!