Burgundy is a beautiful color for a wedding. Rich, classy, and oh so beautiful. So it's no wonder this color palette is all the rage right now. So, If you're on the hunt for burgundy wedding inspiration, you're in the right place. Check out these snaps to fuel you with swoon-worthy ideas!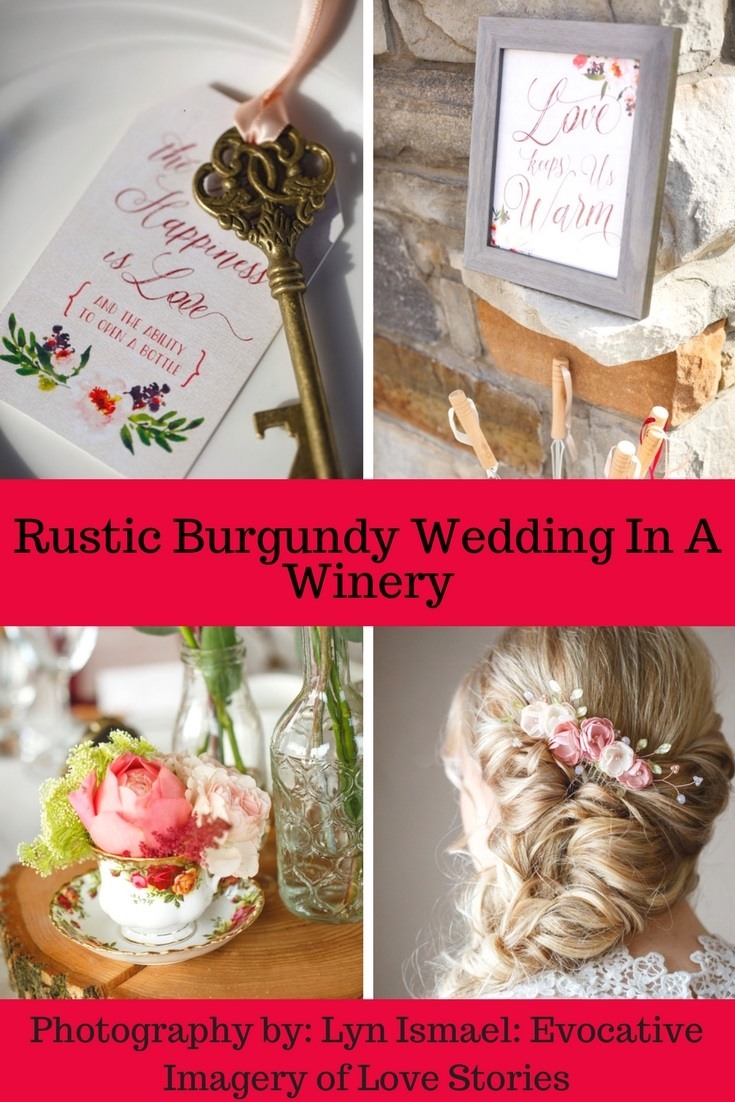 Here's a bit about this gorgeous couple:
Andrea and Dennis met on a blind date. Their mutual friends had said for ages they were perfect for one another. Luckily, they eventually agreed to meet up, and when they did, they knew that their friends had been right all along.
Andrea and Dennis chose Holland Marsh Wineries as their venue. It's located in a small town right outside of Newmarket in Ontario and is famous for its rich soil. This helps them produce some of the best wines in the area, and sustain stunning grounds for gorgeous weddings, like this one.
Andrea's in the design business, so naturally, her wedding had tons of unique details and DIY elements. Andrea used vintage pieces from her grandmothers' collection to decorate the venue. These items included lace table linens, silver tea sets, China tea cups, and lamps. All of the wedding stationery was designed by Andrea herself and her Maid of Honour, Steff. They are co-owners of Sweet Potato Stationery, a design company in Toronto.
In addition to this, Dennis created and painted all the woodwork: the blanket ladders, flower sconces hung around the venue, and all the seating charts. Andrea's mother, Brenda, sewed and strung the bunting overhead. It certainly made Holland Marsh Wineries look cozy!