If you're currently planning a wedding, then you'll want to take a look at the beautiful bridal photography below. These snaps are simply divine!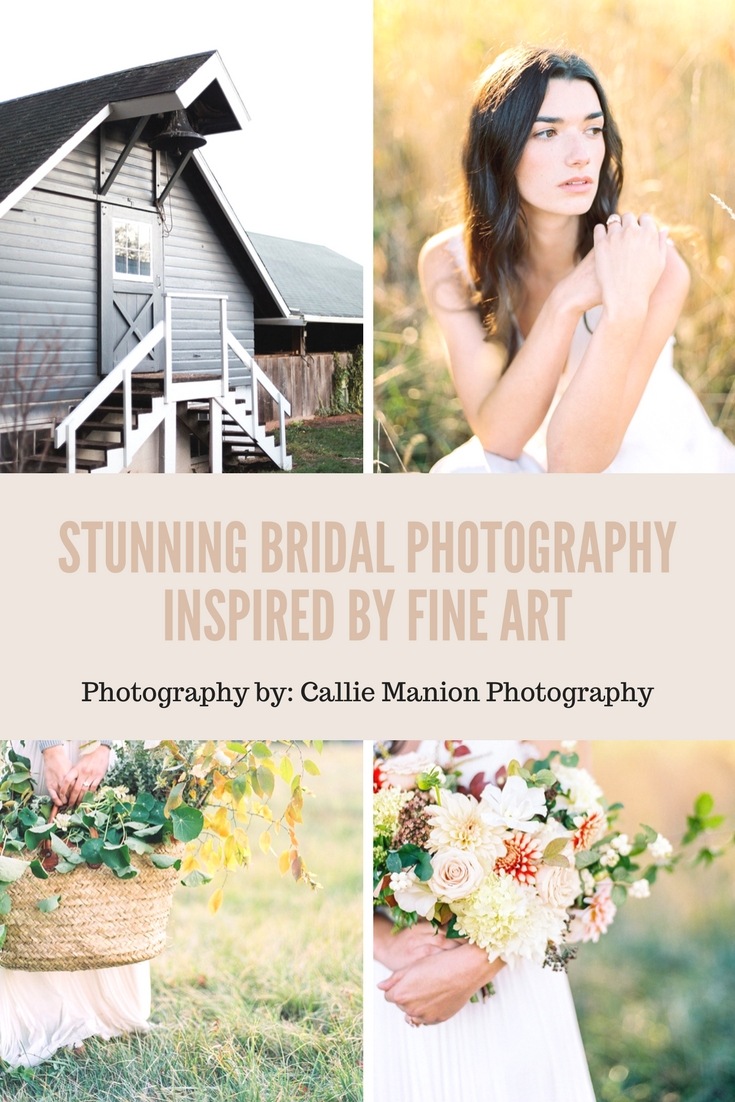 Here's what Callie (Callie Manion Photography) had to say about this fabulous styled shoot;
'I am so thrilled to share this fine art inspired bridal shoot with you today! My team and I envisioned wedding inspiration that echoed the simplicity and organic charm of paintings created by Andrew Wyeth, and his captivating landscapes and subjects.
The working farmhouse and rolling fields served as our canvas. We wanted the photos to feel like the viewer was being transported to New England, where there's an abundance of all things natural for miles and miles.
The florals boast a palette of harvest colors. This certainly helped give the shoot an elegant, painterly feel. The statement bouquet by Jakkelyn Iris was filled with hand-gathered blooms such as dahlias, chrysanthemums, snowberry, late summer roses and foraged greens straight from the farm.
This rustic farm setting fitted the organic style perfectly. Especially, when paired with the simple lines of the bride's cap-sleeved wedding dress.
Other lovely details include a table featuring freshly baked crusty bread and produce grown on Eddy Farm.
This shoot also showcases hand-painted and calligraphed stationery created by Karri Lee Designs. As well as, effortless hair and makeup by Upstyle, a basket filled with cultivated greens, and a tablescape set in a romantic field.'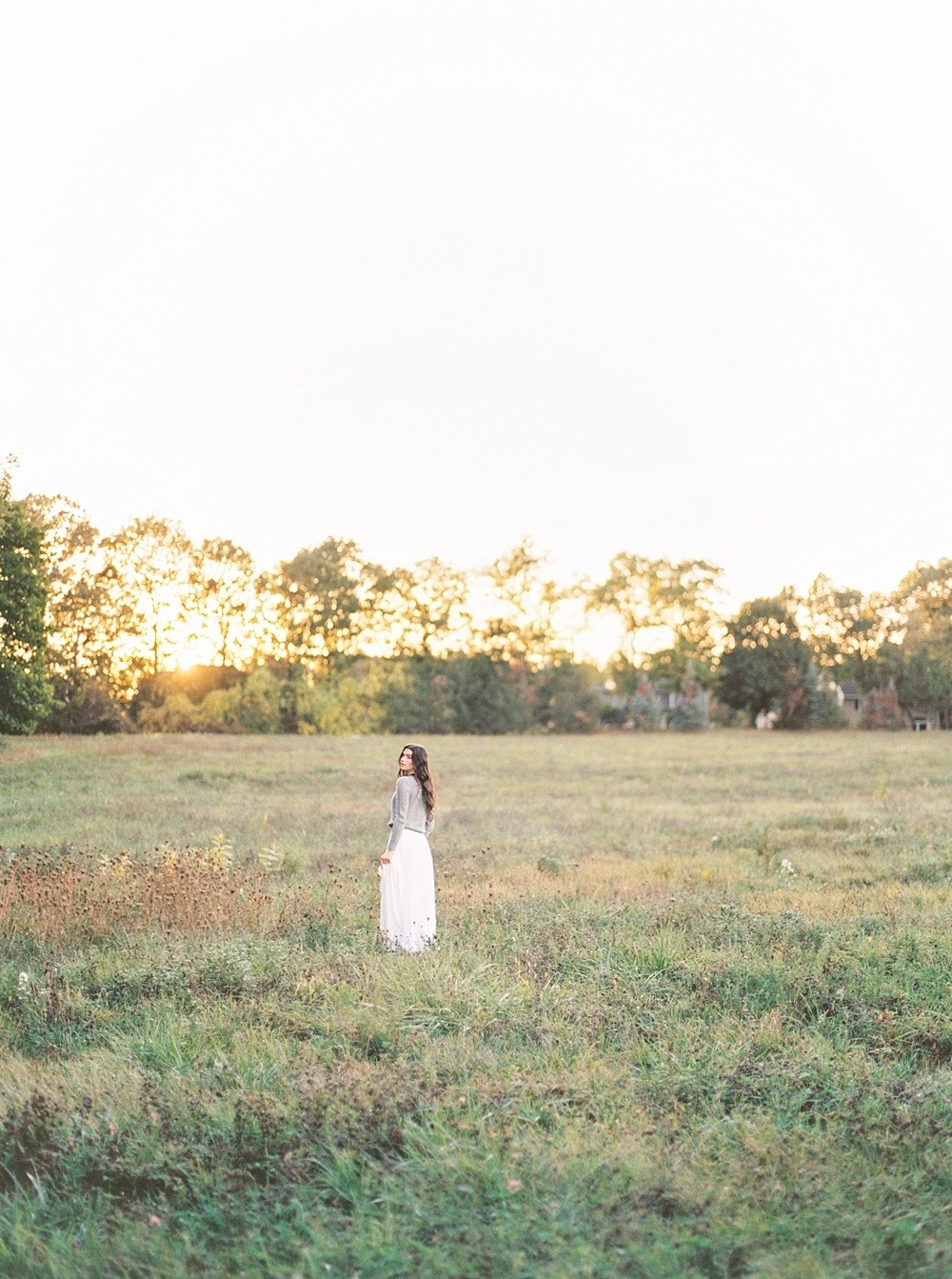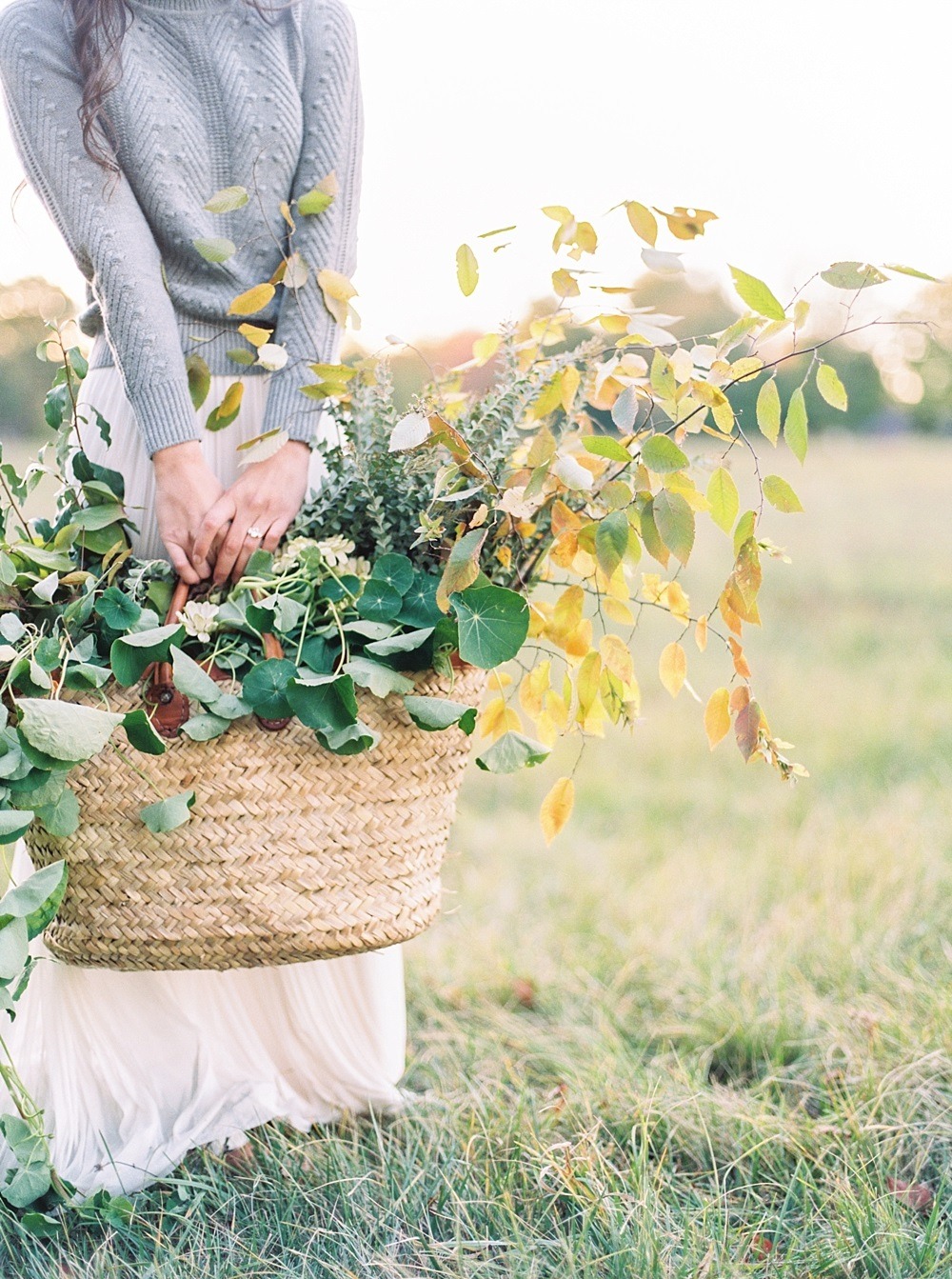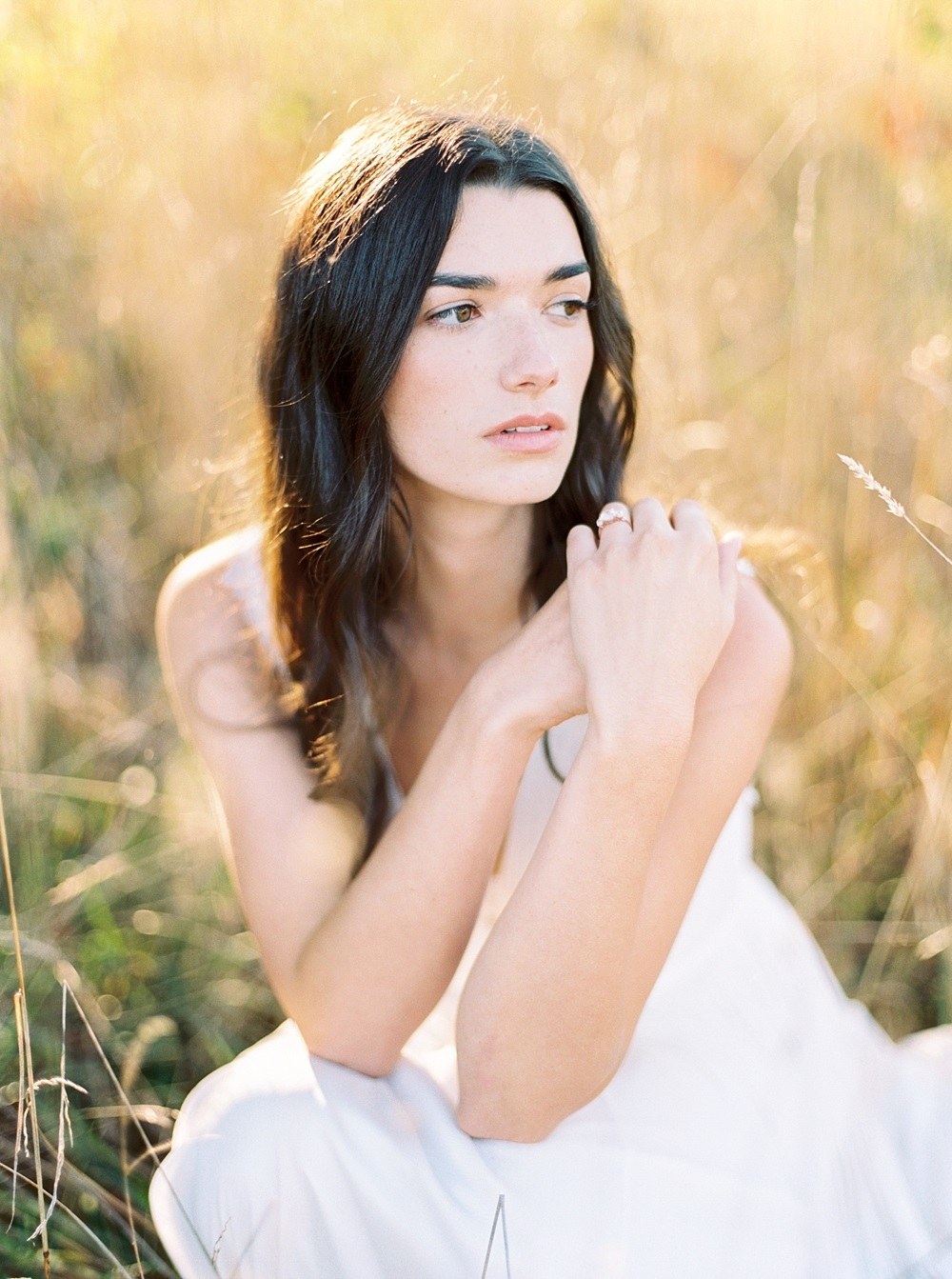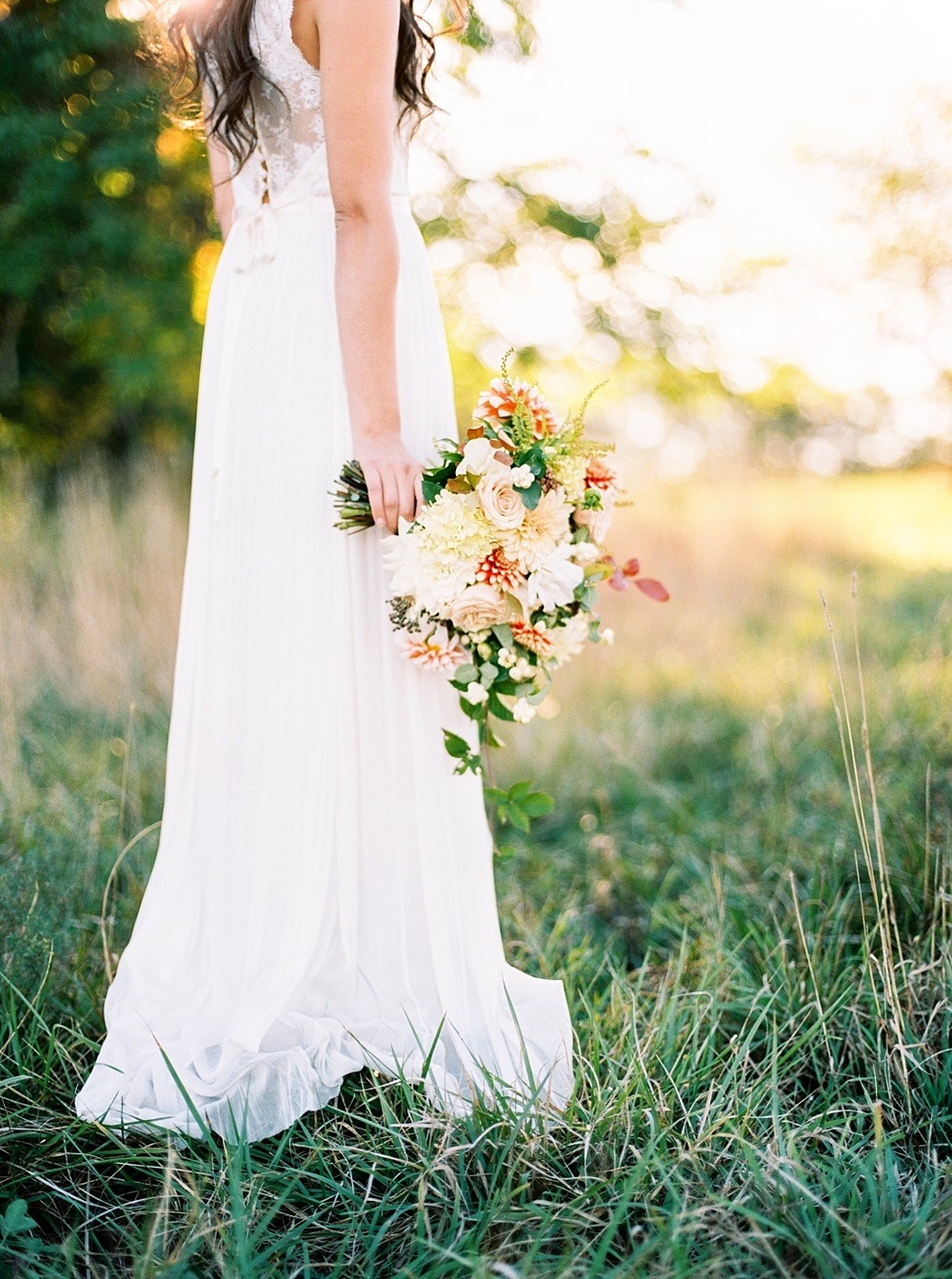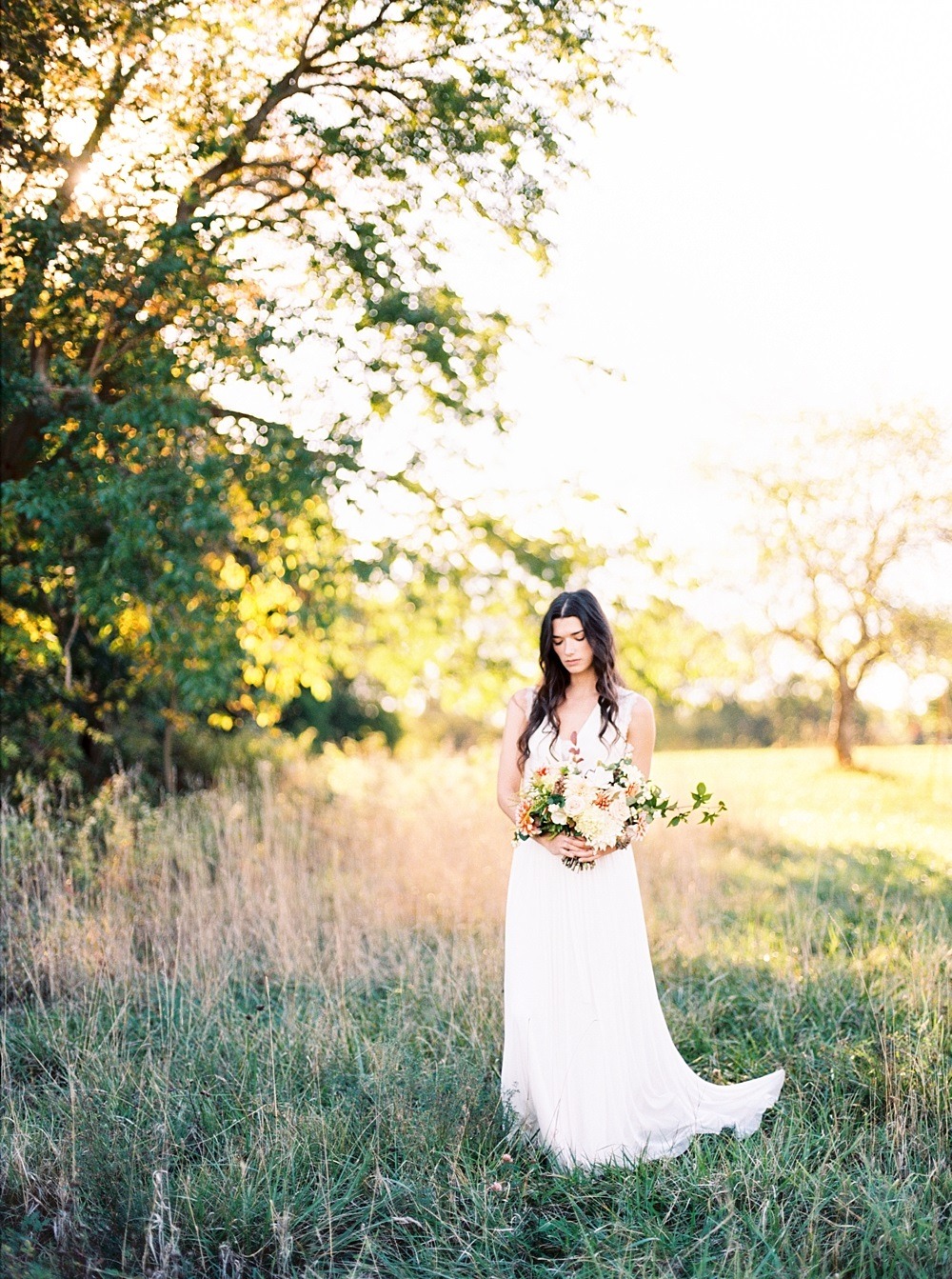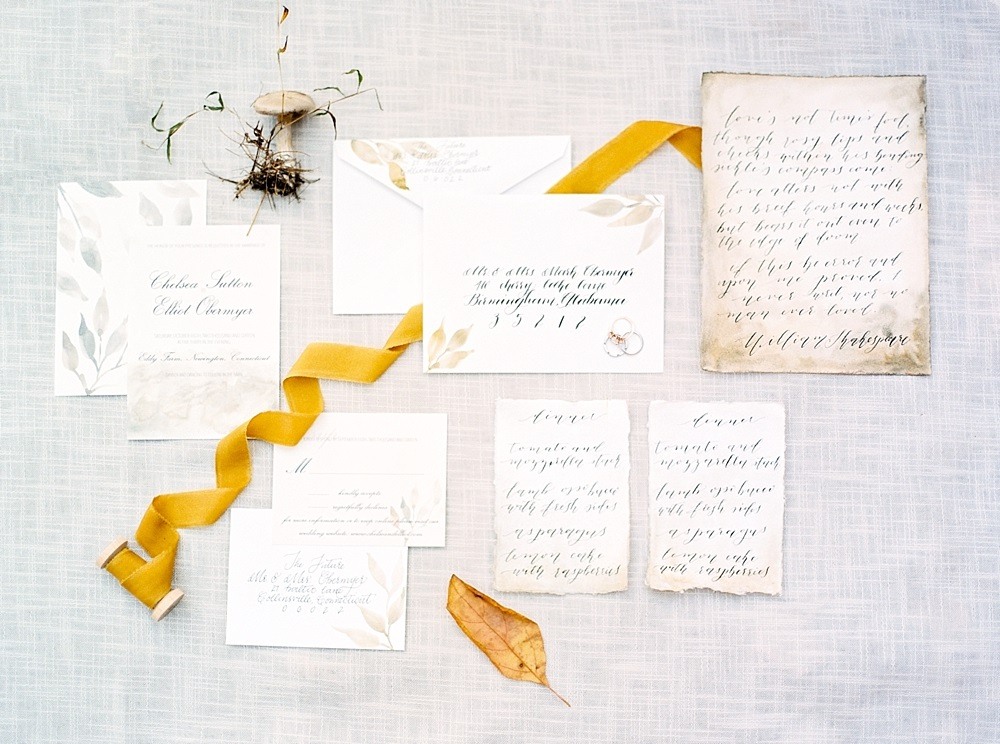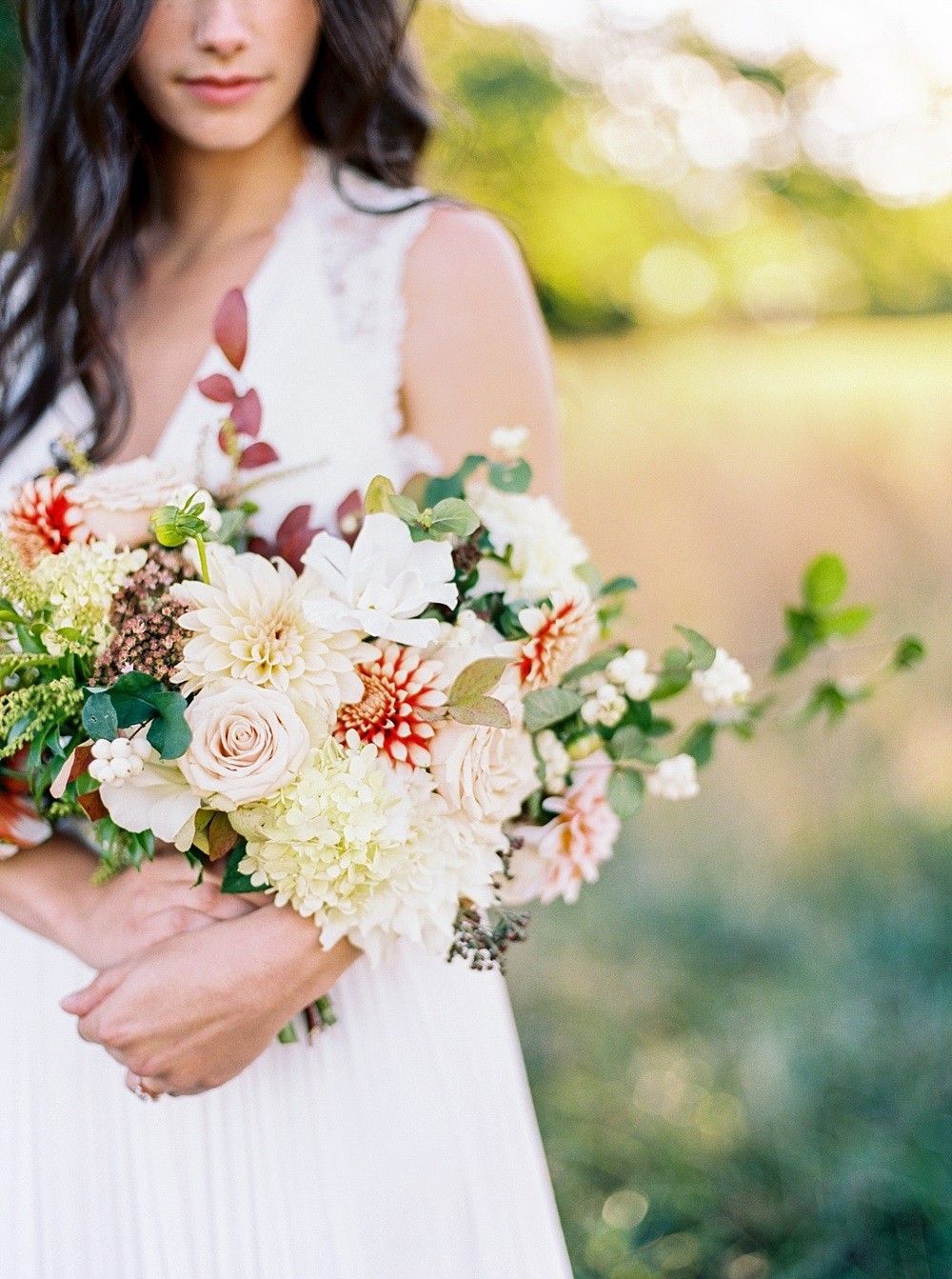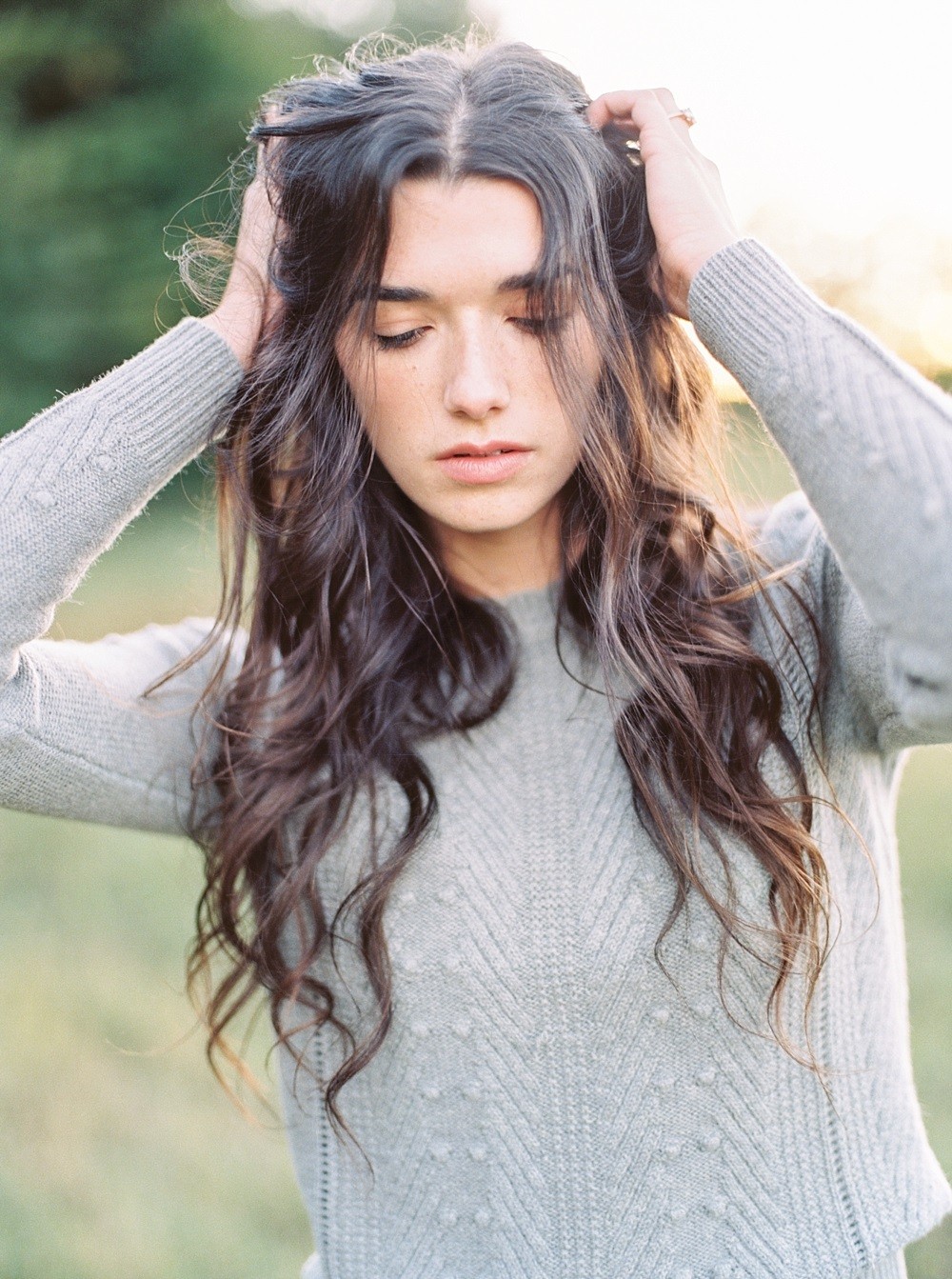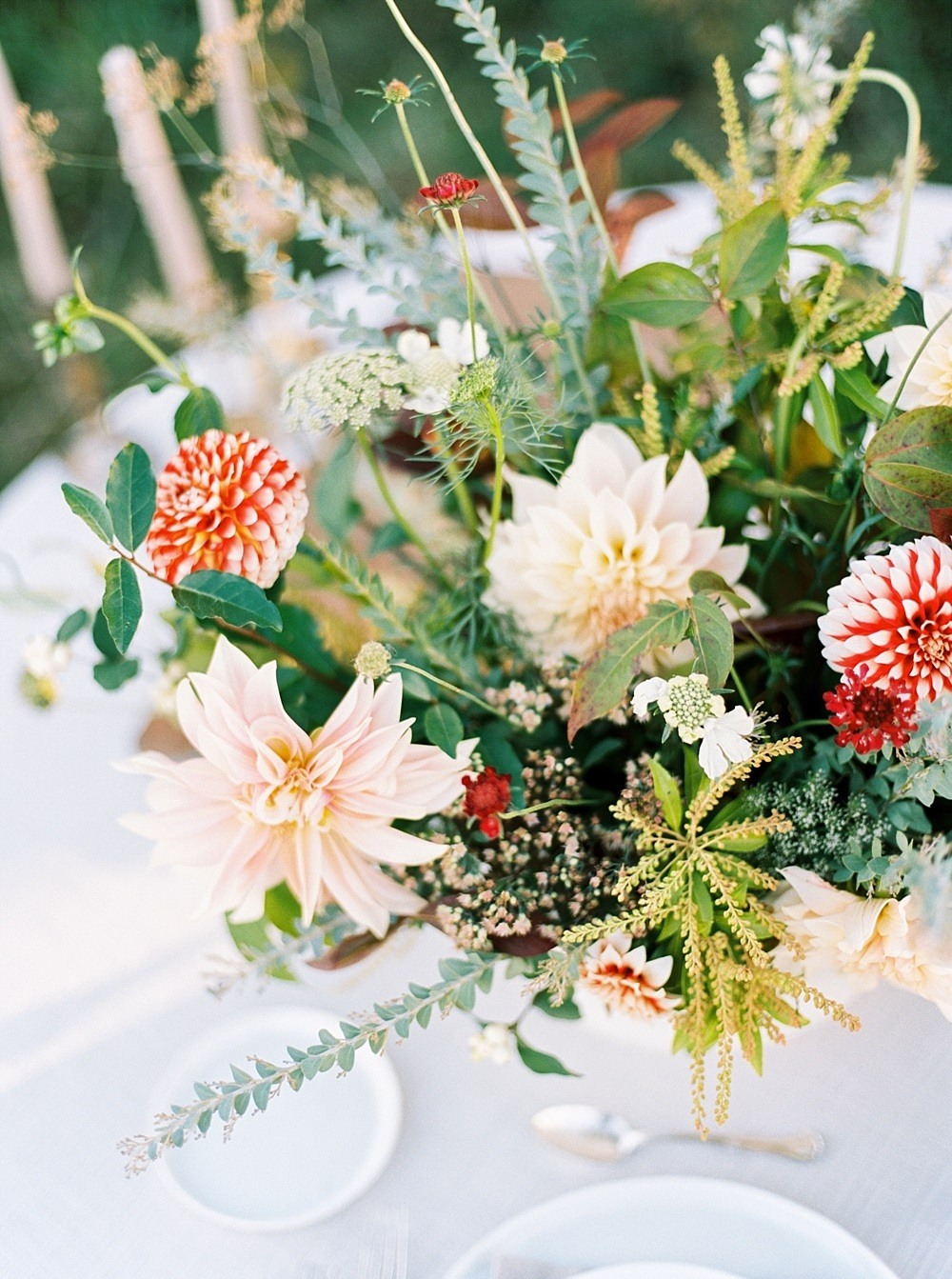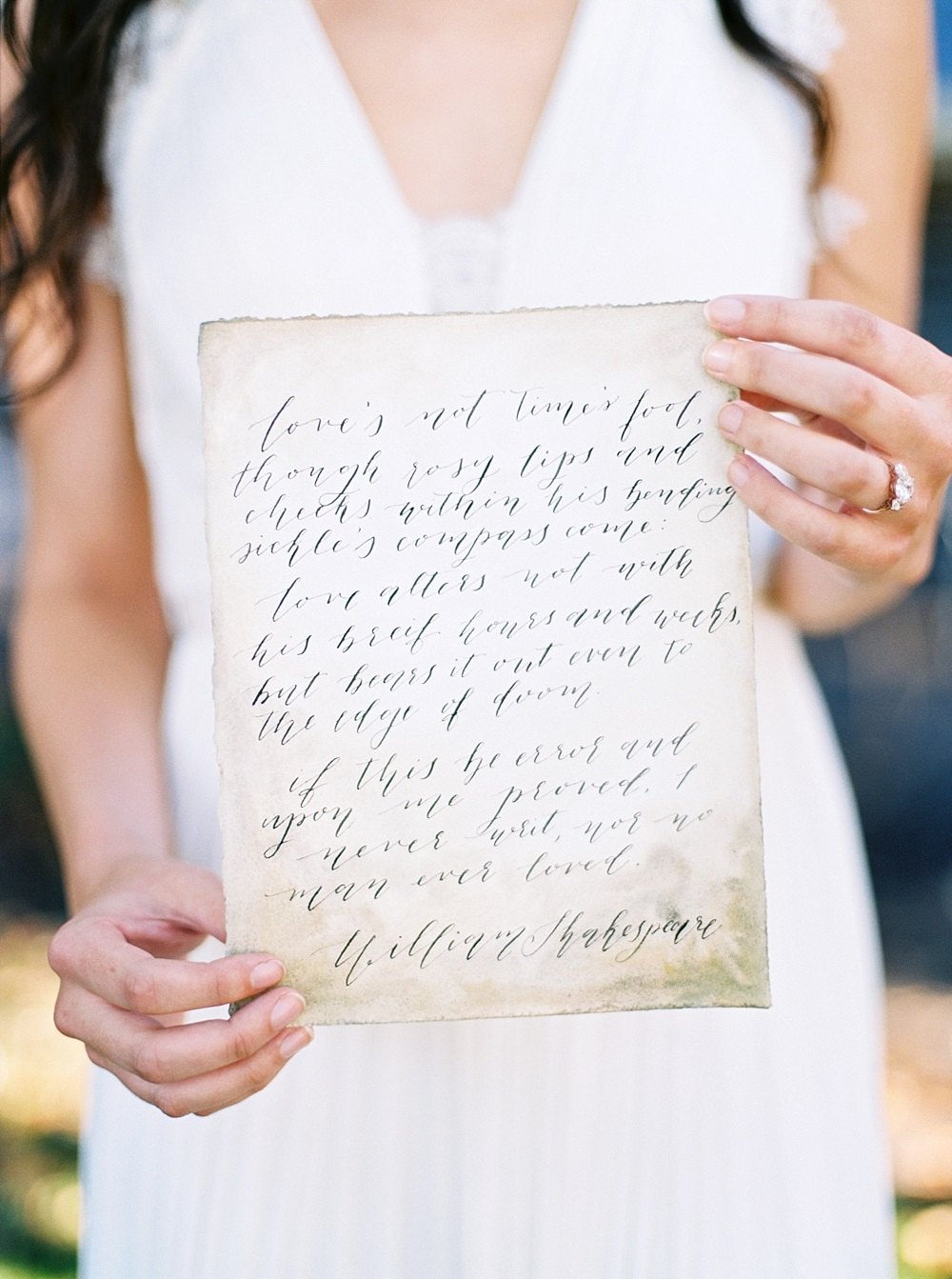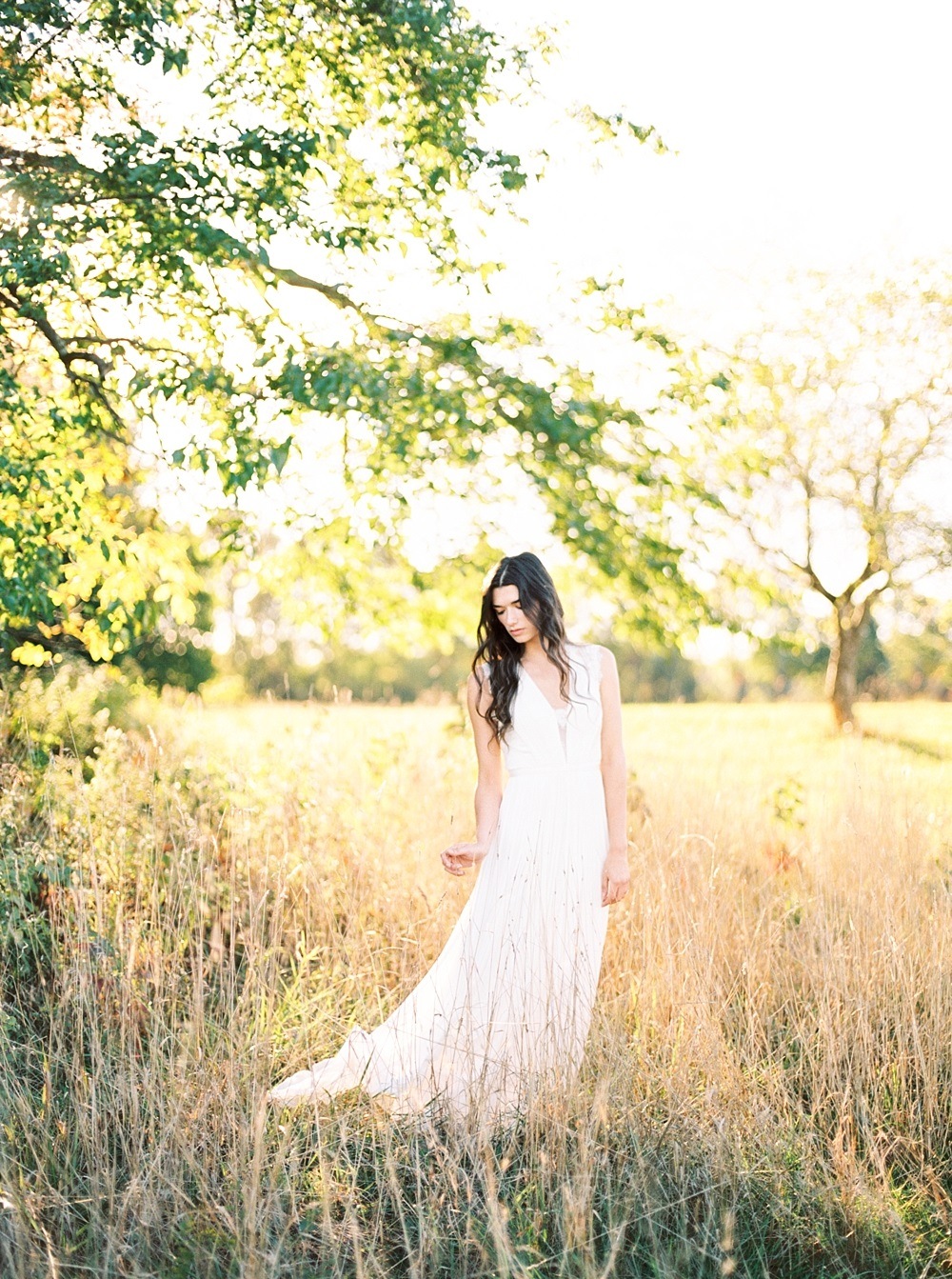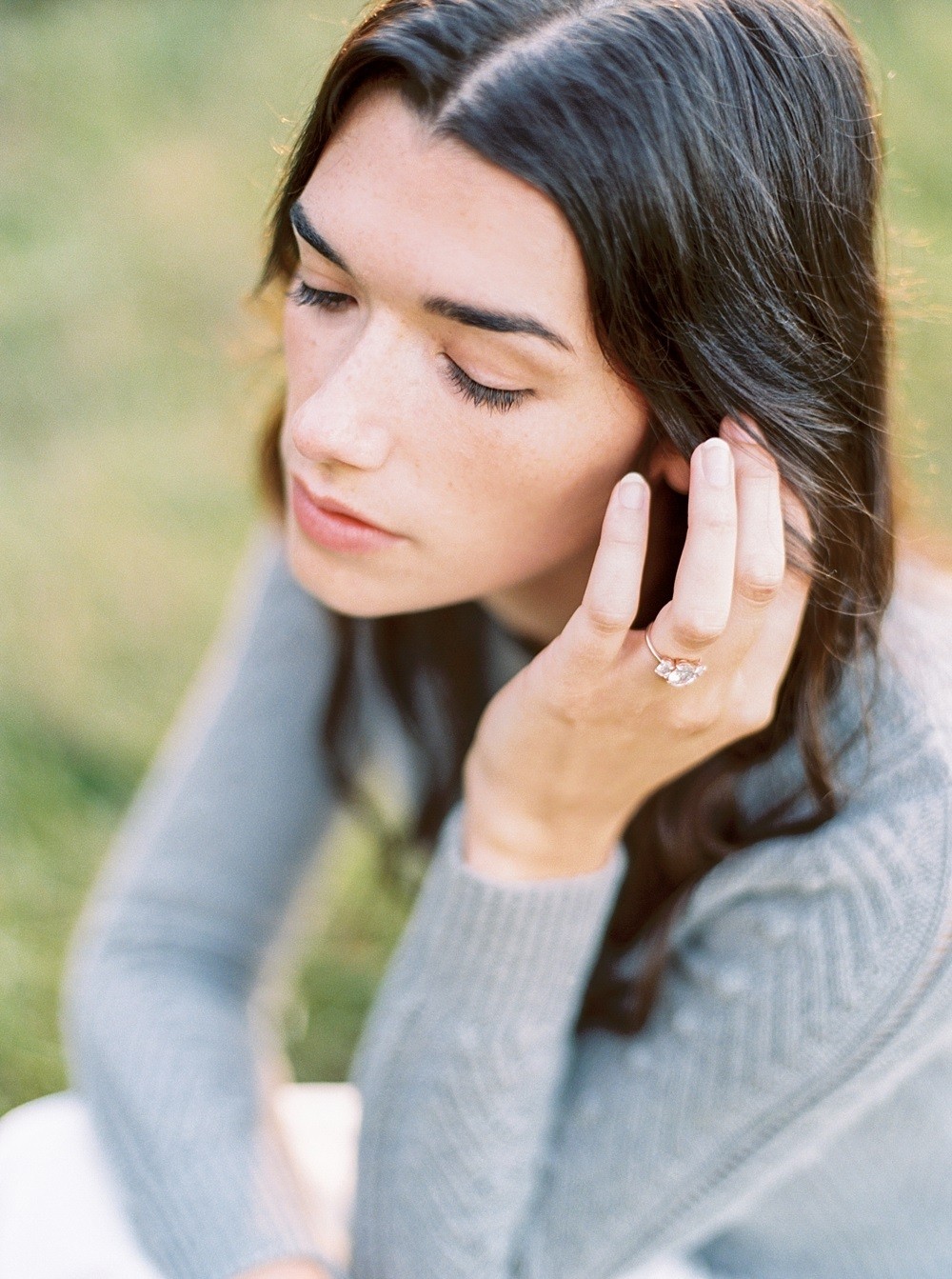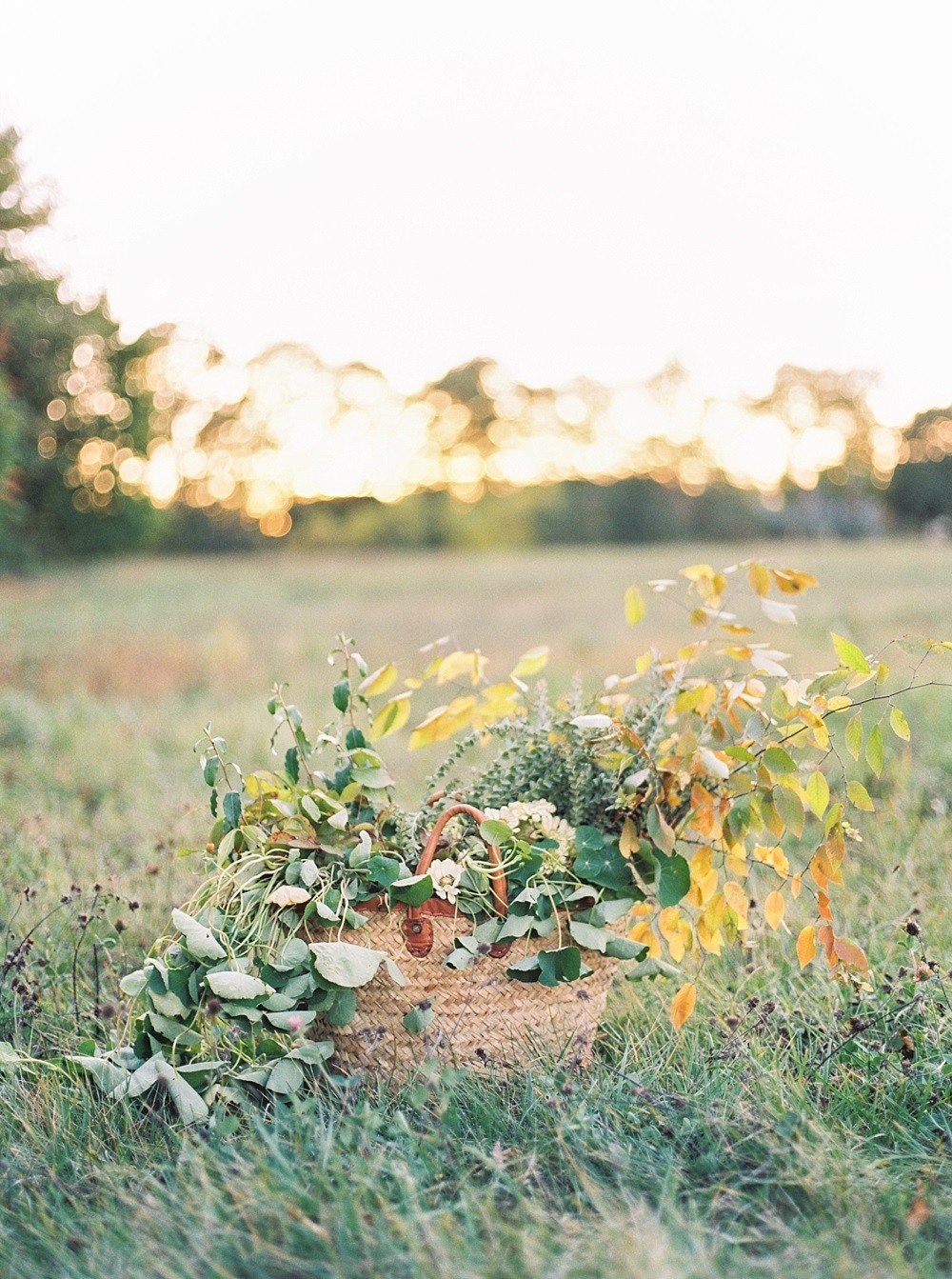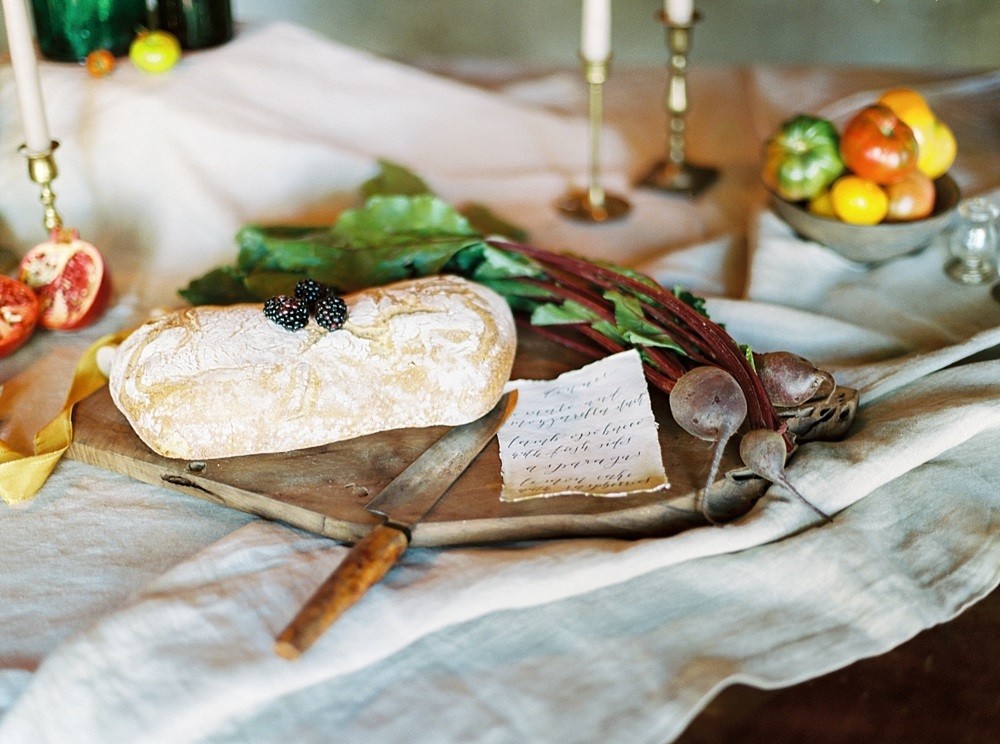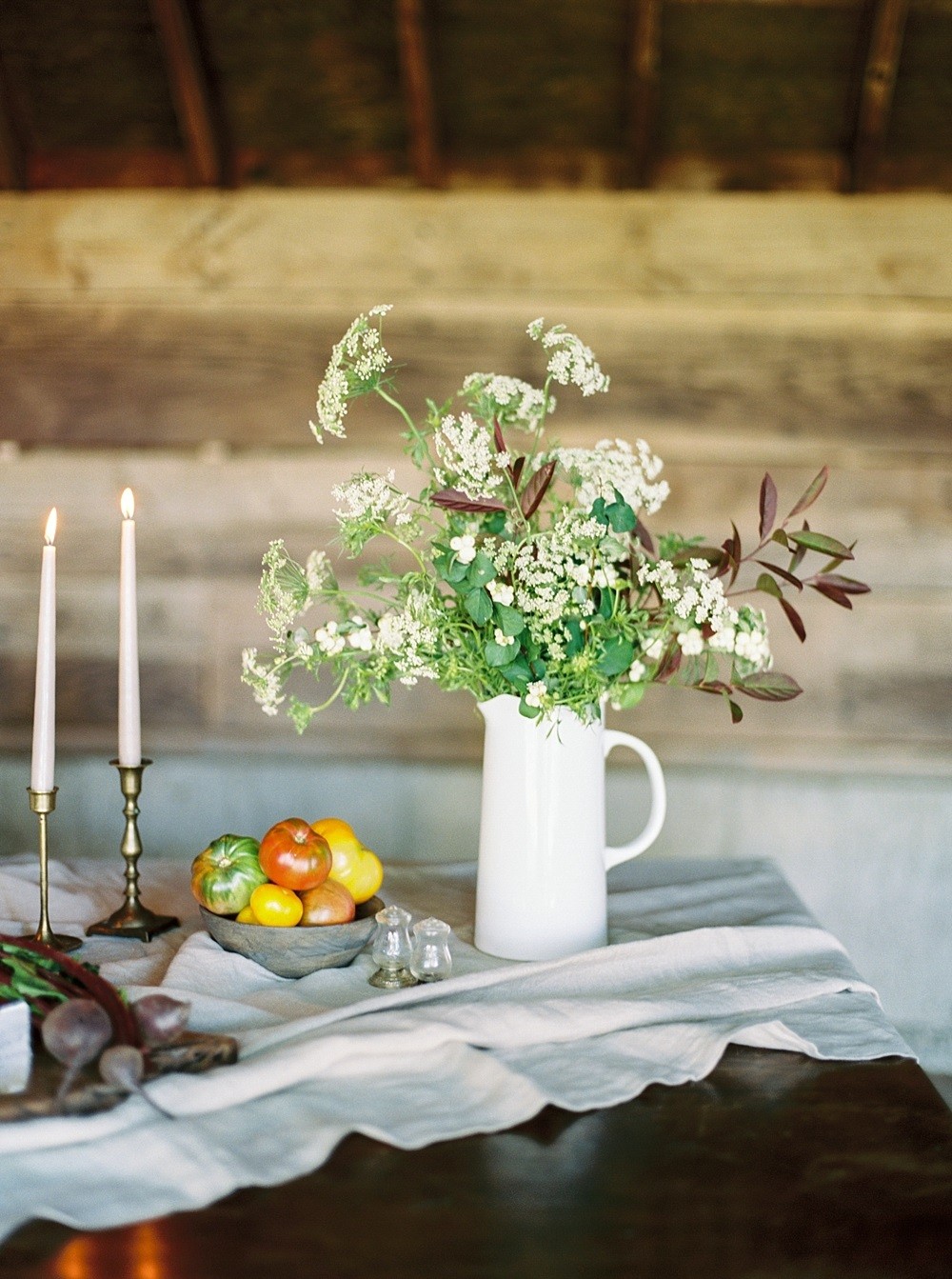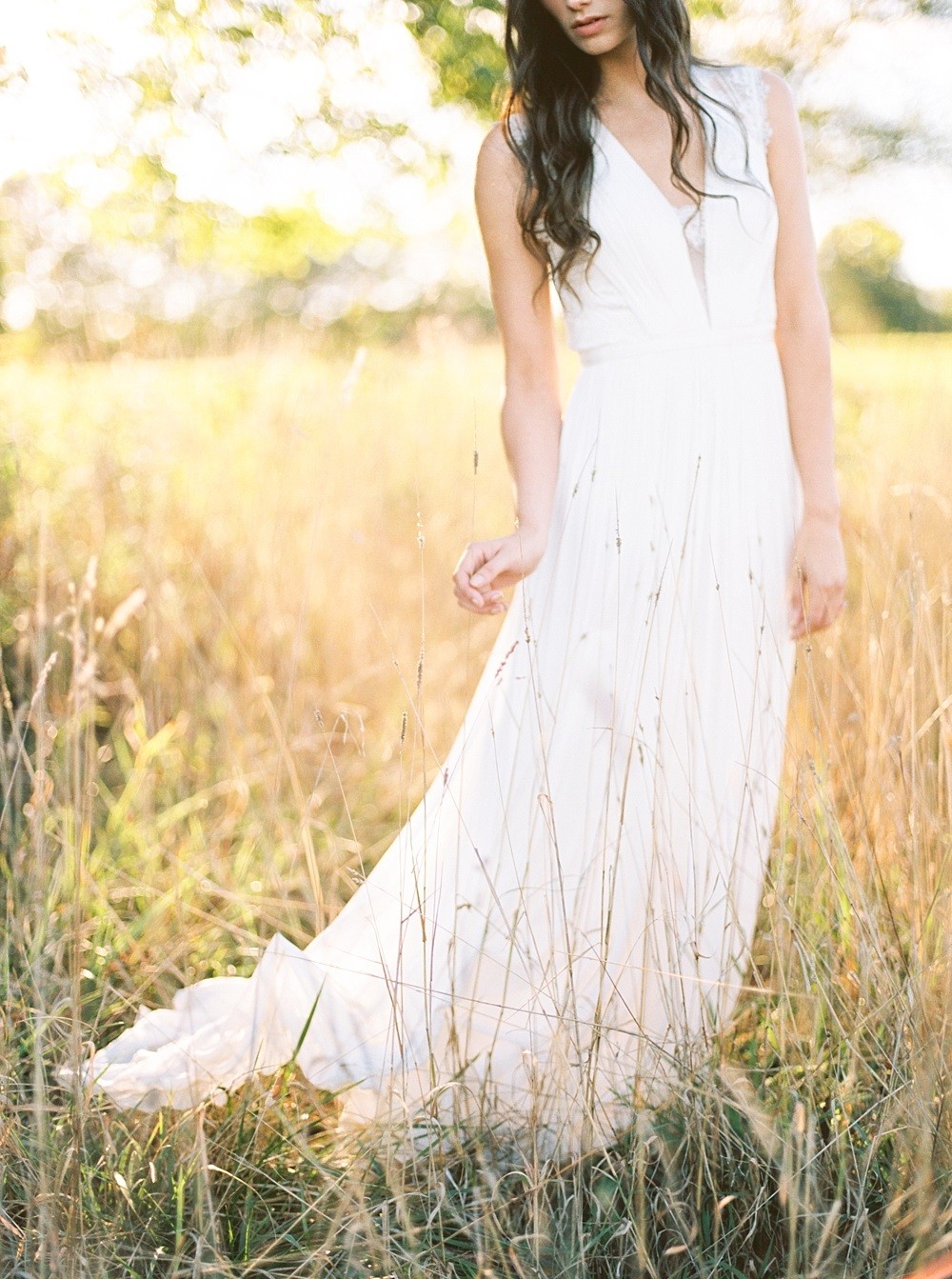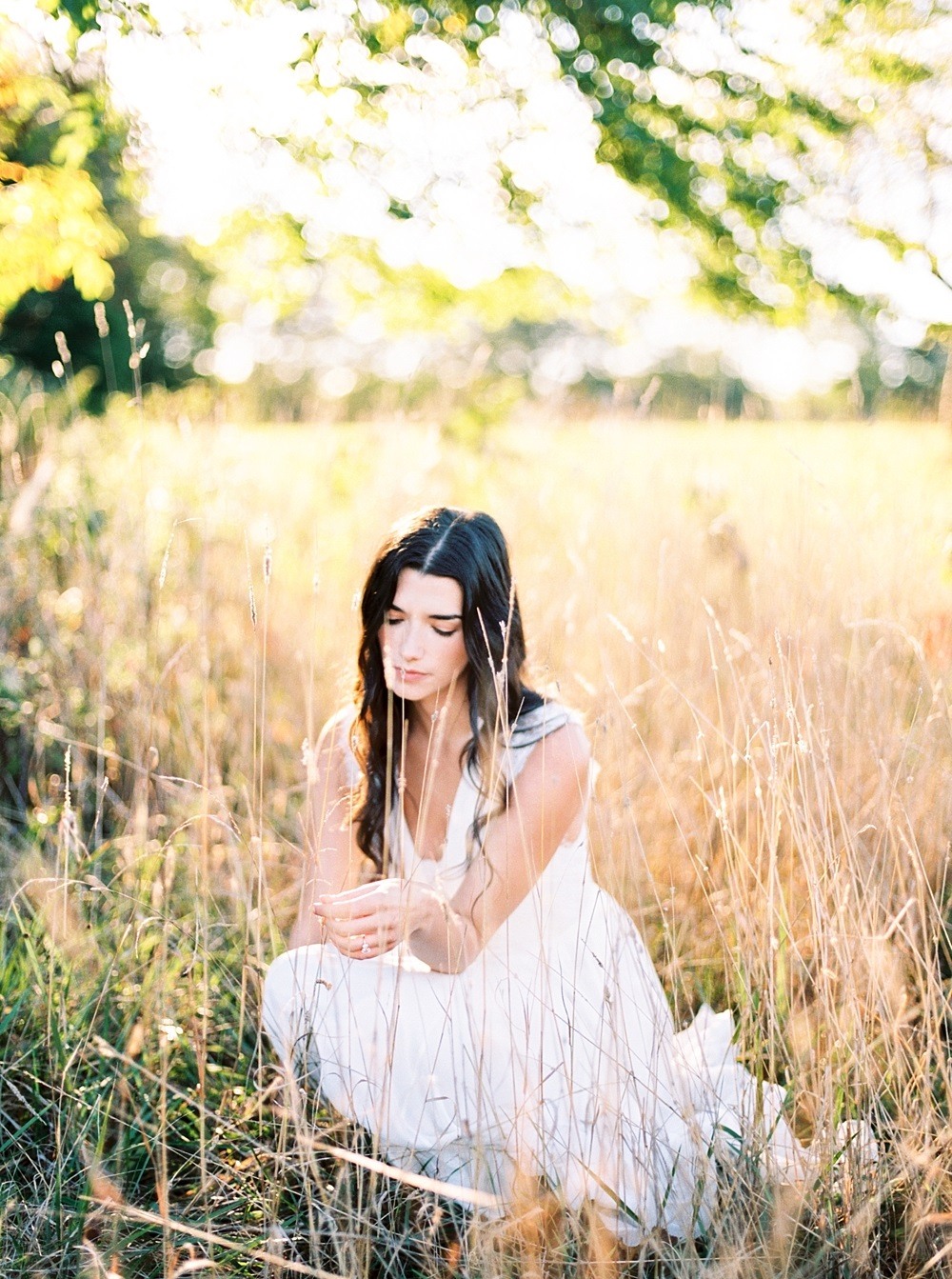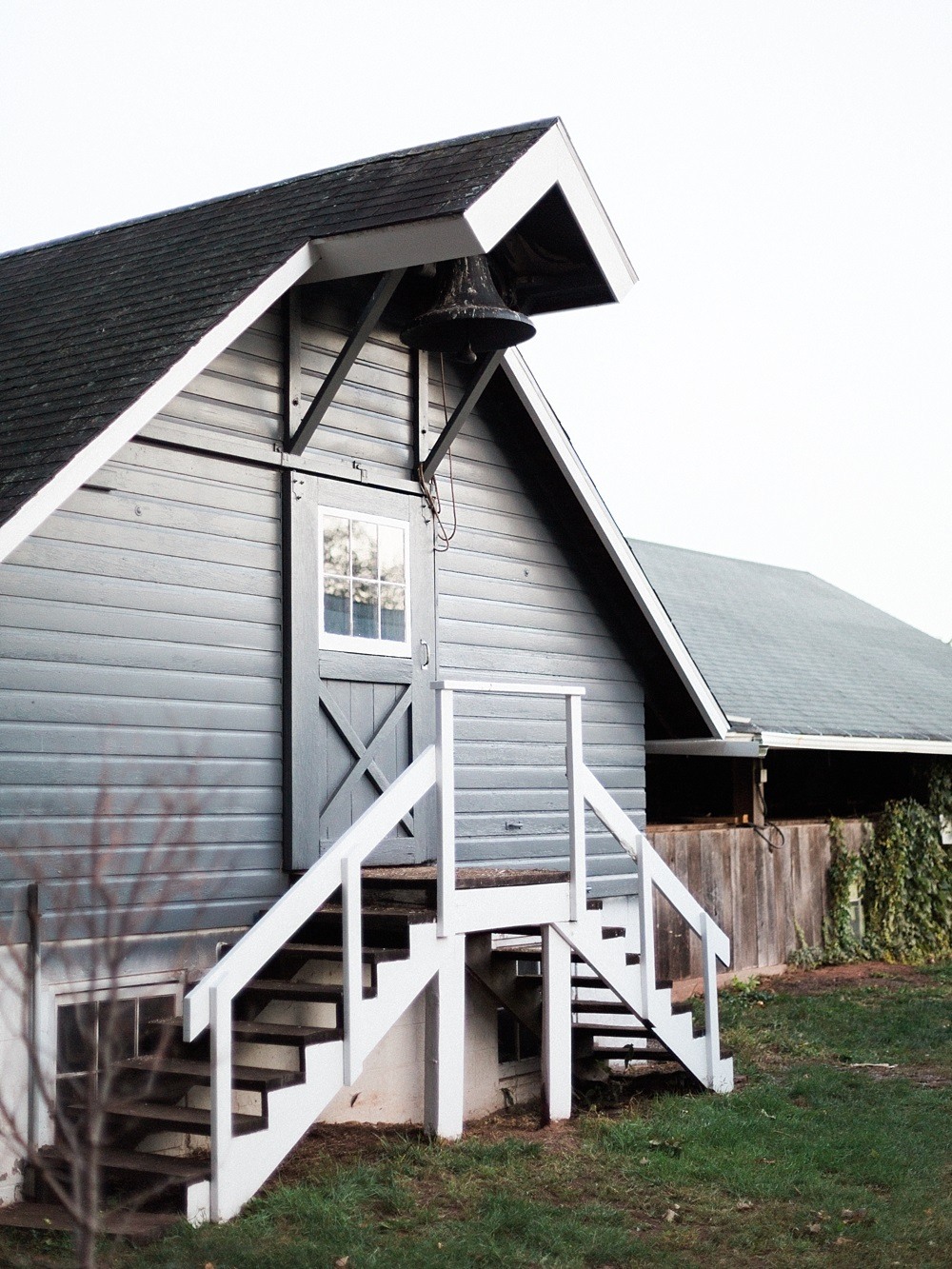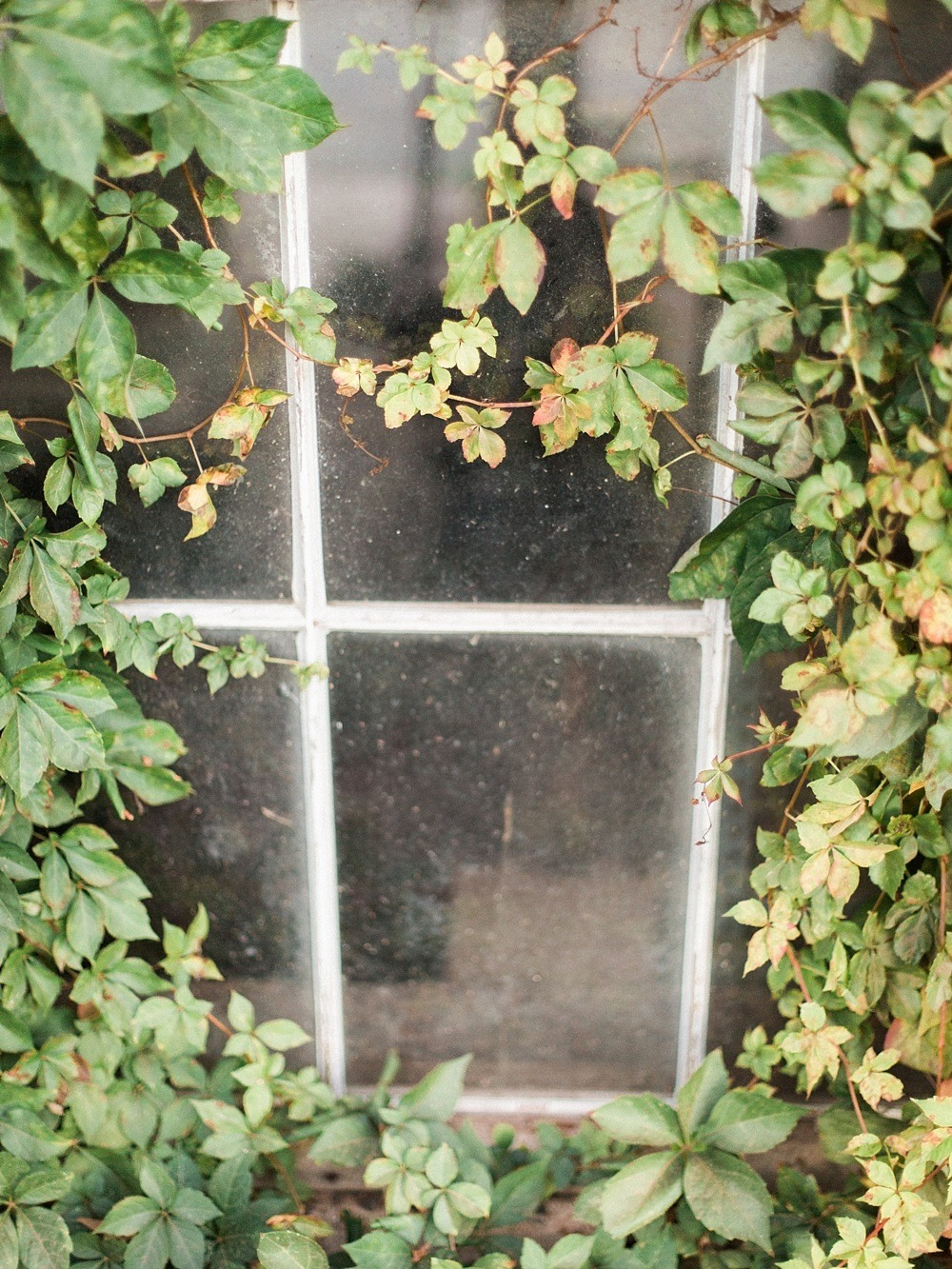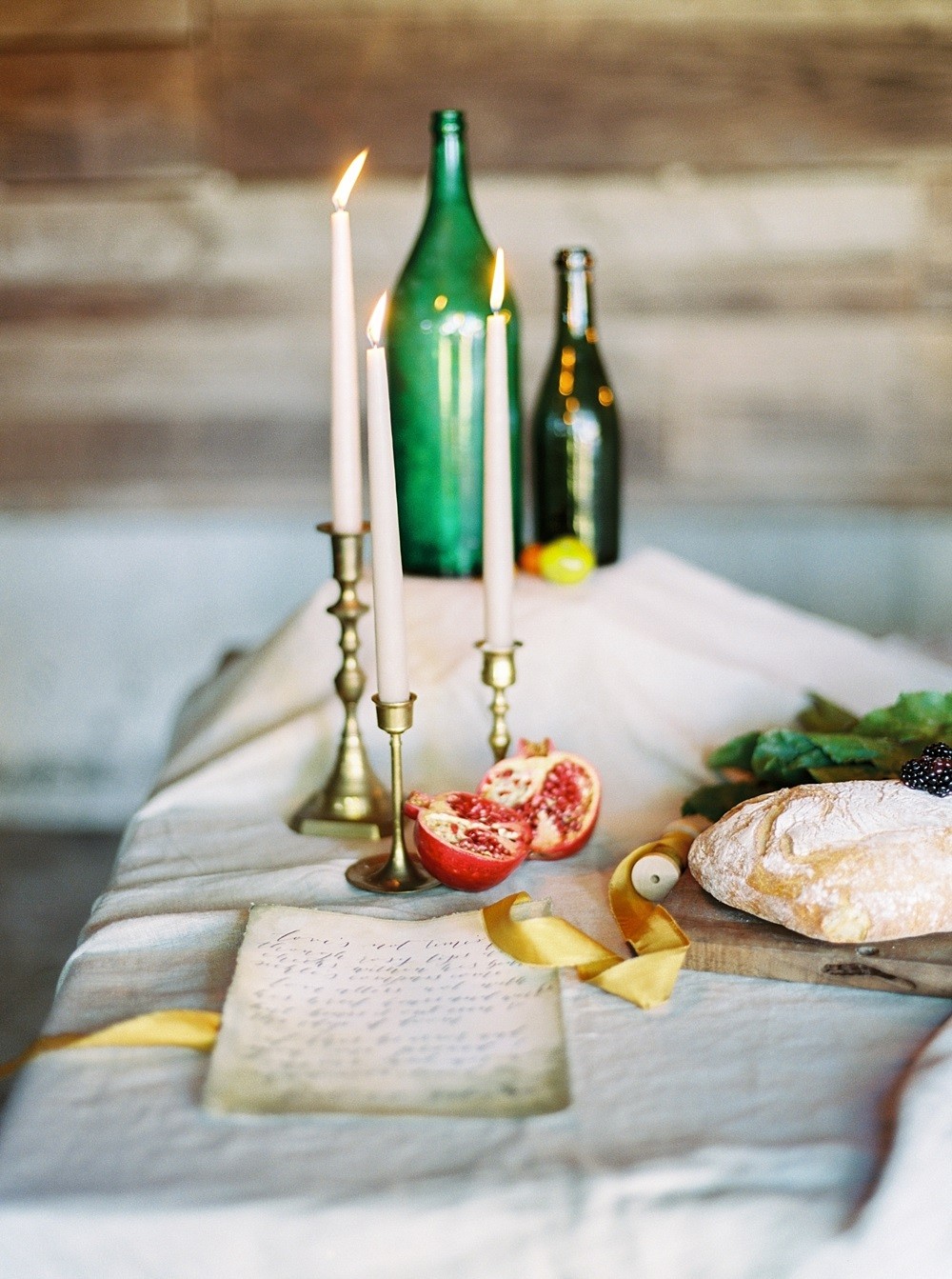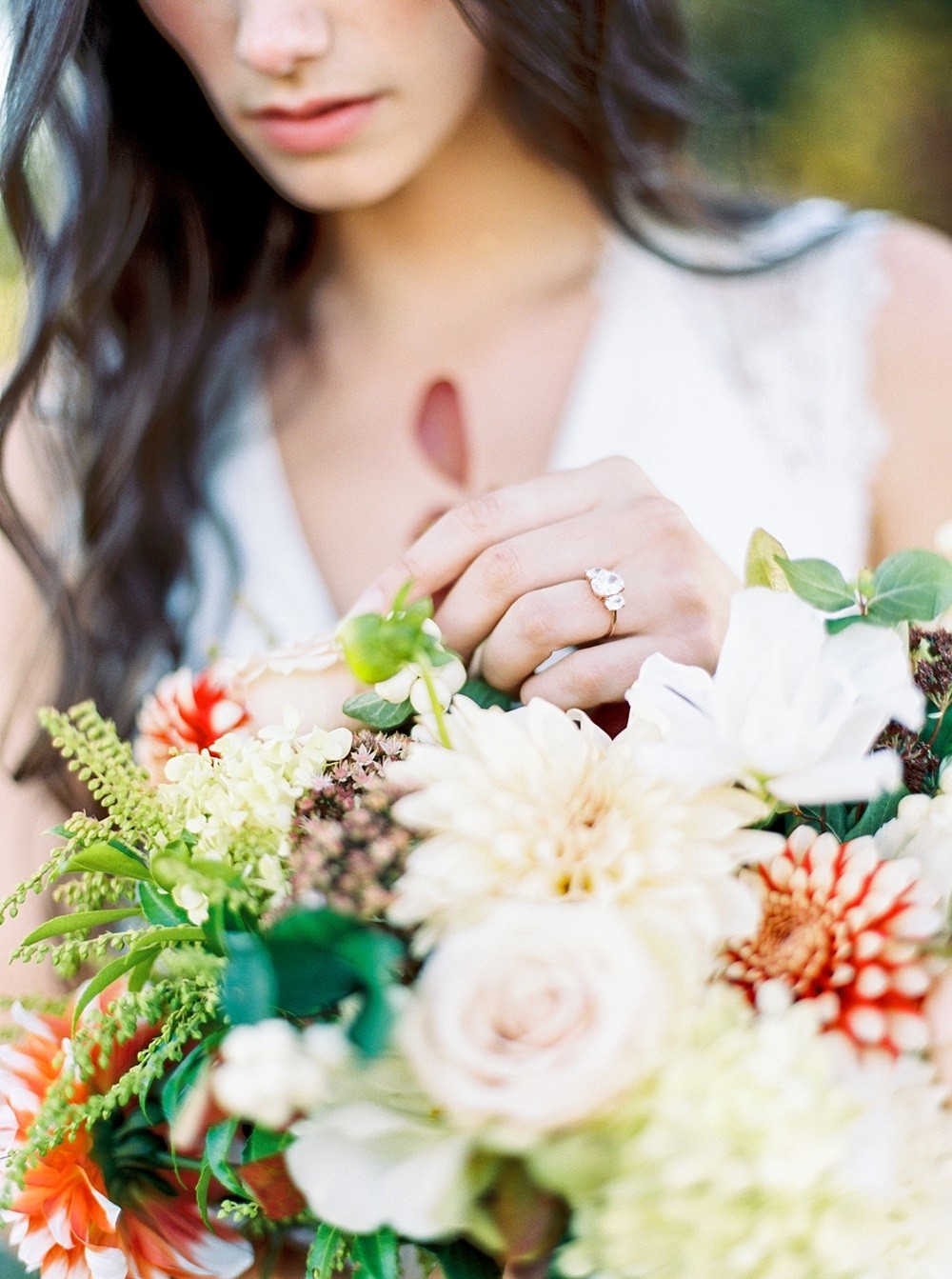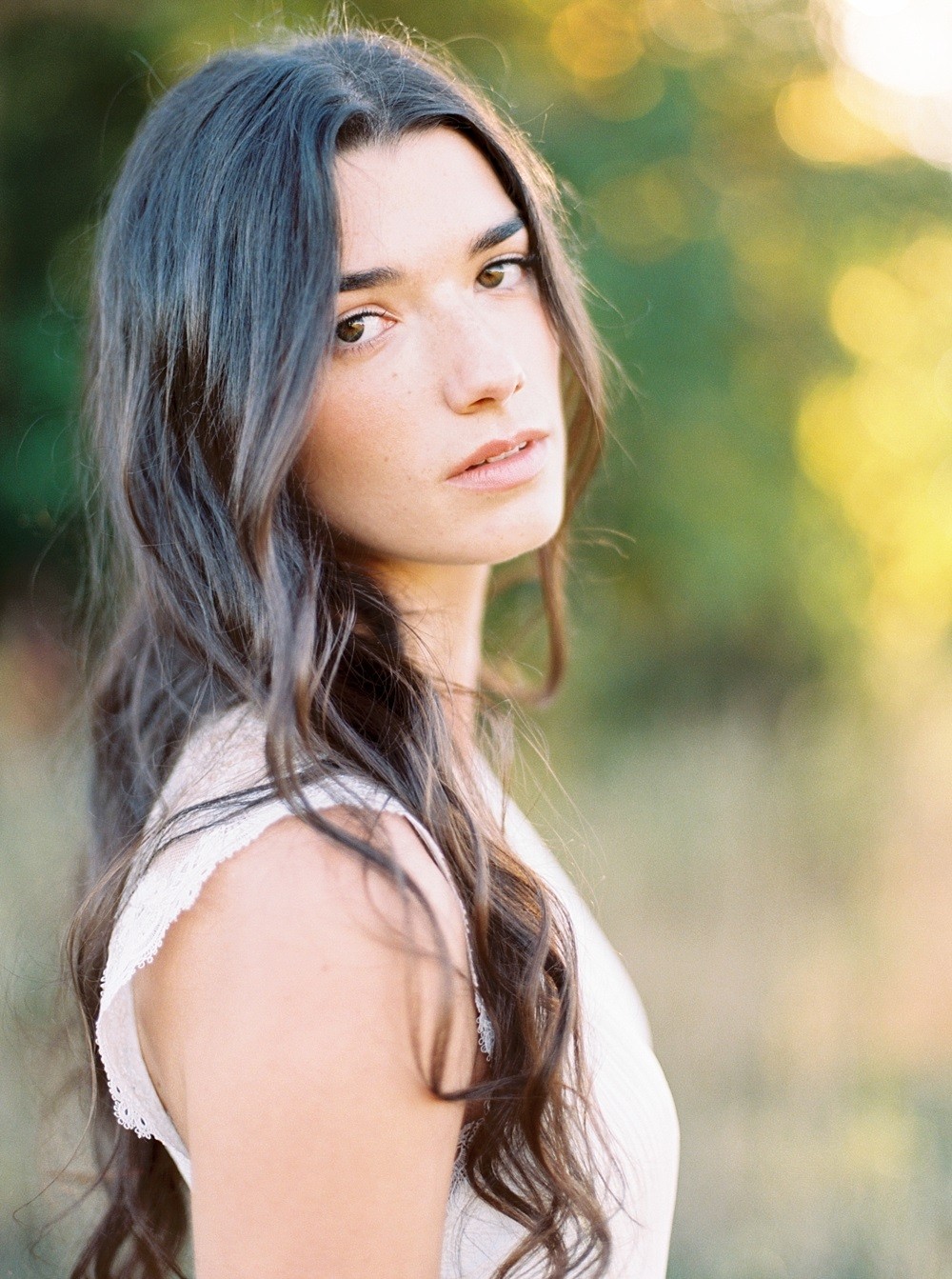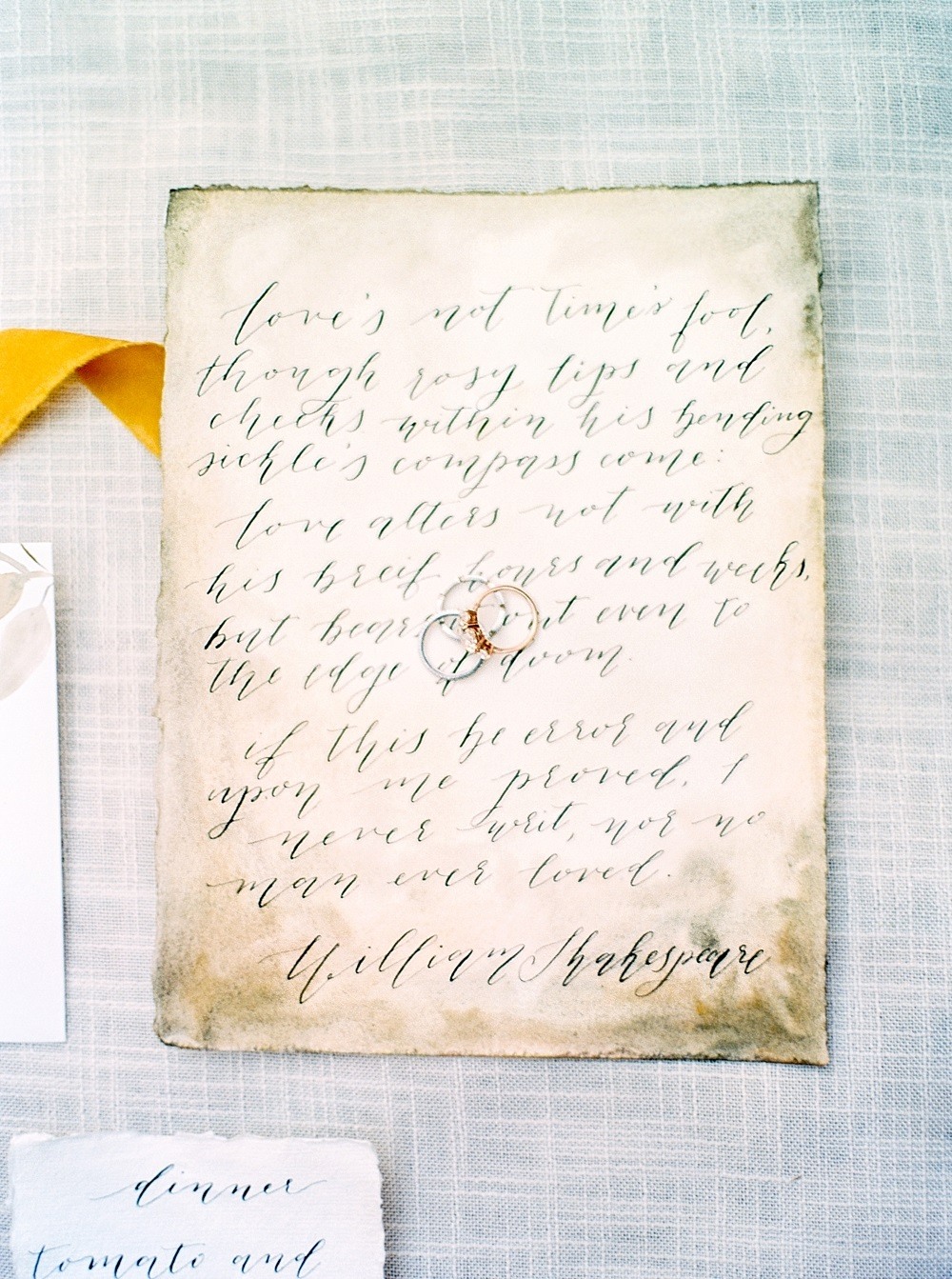 Did you enjoy this stunning bridal photography?
If you loved this bridal photography as much as we did then we're confident you'll enjoy this feature we published late last year; Chilly Winter Bridal Shoot. Enjoy!