There's no greater ego boost than being asked to be the best man at someone's wedding. Plus there are loads of sweet benefits that come with the role, for example, planning an awesome bachelor party.
However, one of the more daunting duties is writing and delivering a killer best man speech.
It's not uncommon to hate public speaking, and if you fall into that category don't worry because we have some excellent advice to ensure you smash this task!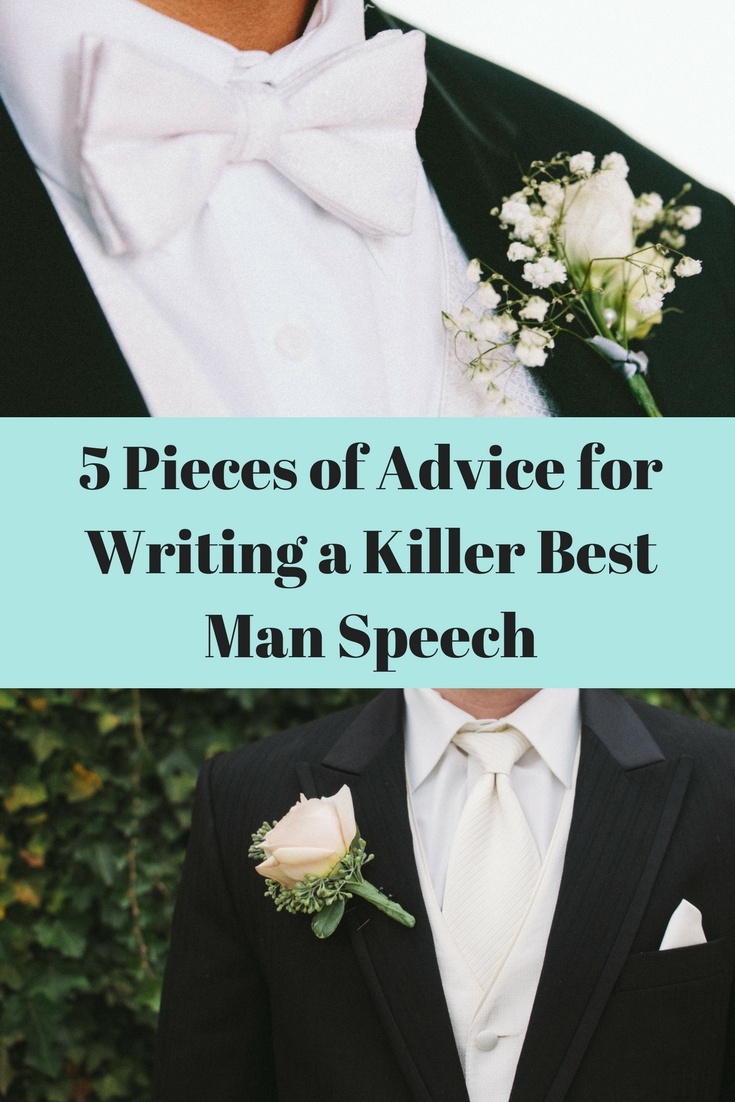 Seven Hints and Tips to Note
Below are eight nuggets of advice you should consider when preparing your speech:
1.) Think Ahead
Do NOT under any circumstances leave writing your best man speech until the last minute. This is literally the worst thing you can do because you don't know what other wedding related distractions are going to come your way. So, be sure to factor that into your schedule.
We recommend giving yourself at least a couple of months to write and prepare your toast; this should provide you with plenty of time to get all the material you need together.
2.) Have an Awesome Opening Line
Arguably, this is the most critical part of your speech. If you can start with a funny opening line, your audience will be all ears for the rest of your speech.
Plus, the positive response will give you a little confidence boost before continuing with the rest of your toast.
3.) Do NOT Tease the Bride
Emotions run high at weddings, and this is the one event where she shouldn't be subjected to 'lad banter.' Focus on your buddy and direct any jokes at him.
4.) Practice Makes Perfect
You can never practice your speech enough. Be sure to read your speech aloud in front of people so that you can get some feedback. You could also try videoing yourself giving the speech to see how you sound and what you can do to improve.
5.) Write It Down
Keep a written version of your speech in your pocket. You may know it like the back of your hand. However, you'd be amazed what nerves can do.
Perhaps you should consider writing prompts on note cards (these are less distracting because they don't wrinkle or flap around like paper).
6.) Try Not to Mumble
When you speak with confidence, you feel more confident. It's as simple as that. Plus, it'll help the audience hear the cracking speech you've put together.
7.) Have a Fall Back Option
Chances are, your address will go better than you think. However, If you feel it's getting a bad reception have a few backup lines prepared.
If in doubt just compliment the bride, that always gets a cheer from the crowd!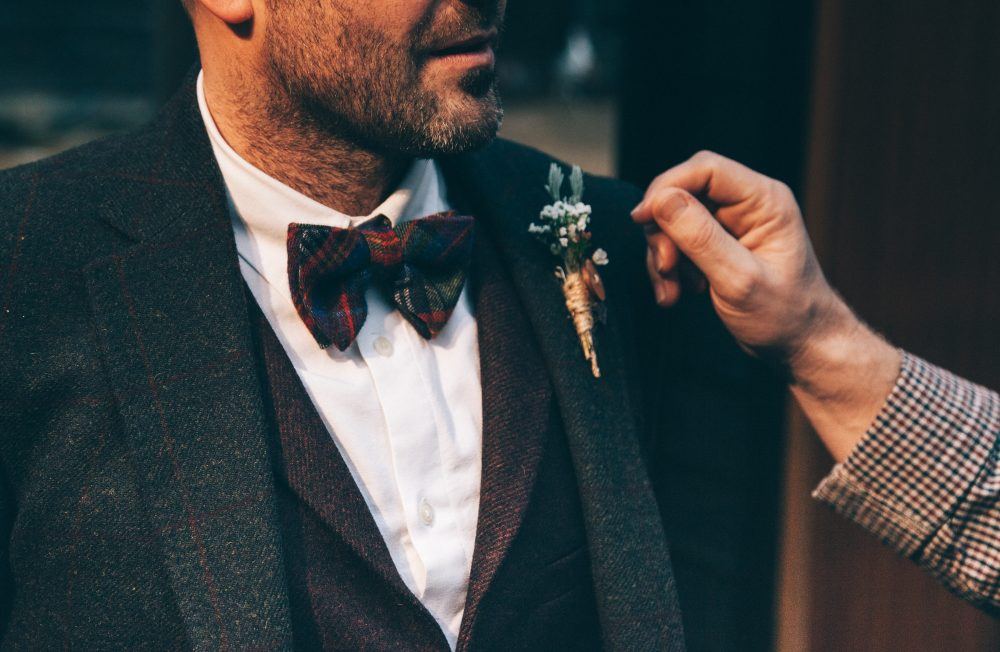 Best Man Speech Length
Never has the phrase less is more been more appropriate. A best man speech should never be longer than five minutes. This is ample time to crack a few jokes and say something thoughtful. Any longer than that and you'll begin to lose your audience.
Things To Avoid
There are a few things you should never talk about in your speech (no matter how hysterical they may be). Your speech should NEVER offend. So, keep it PG.
Here's a list of topics to avoid:
Any negativity about the institution of marriage
Any stories or references to ex-girlfriends or boyfriends
Any reference to divorces or previous marriages
Anything contentious: alcohol, drugs, gambling, STDs.
"Adult" humor
If you stick to the above list, you shouldn't go too far wrong. Just follow your gut, if you think a comment's too near the mark- leave it out. It's always best to air on the side of caution.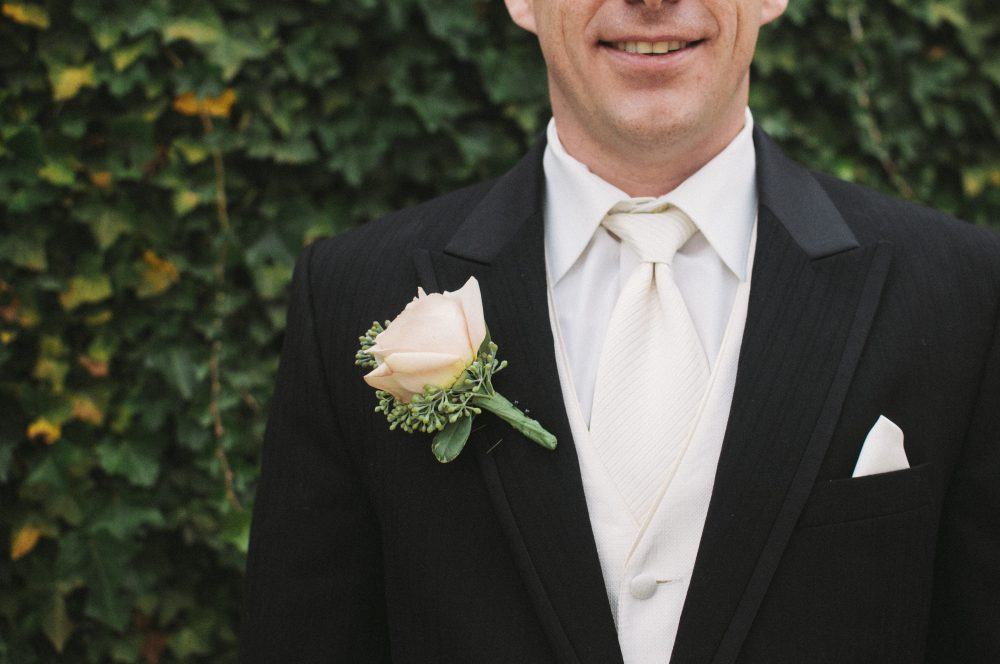 Best Man Speech Example
When it comes to speech writing, writer's block can be a killer. So we thought we'd provide you with a template to help fuel you with inspiration:
'Hey there! For those of you who don't know me, I'm [insert your name] the best man. I've known the groom [insert groom's name] since [insert when you met], that's back when we thought [XYZ was fashionable, however, since then we've learned our lesson].  

[Insert the name of the bride and groom] told me there are a few things I should avoid refferring to in this speech so… [Dramtically, look though cue cards, and shake your head!]

[Reading from the last cue card] …On a more serious note, [name of groom] is the best friend a man could wish for, he's done so many wonderful things like [insert a couple of achievemnts or nice things he's done]. It's difficult to name them all, and I'm so incredibly proud to be standing here today as his best man. 

[Turn to bride] [Insert the name of the bride], I was hoping to be the best looking person here today but obviously in comparison to you I just don't cut the mustard.  You look beautiful, and I'm so happy for you both. 

I hope and pray that you two experience all the love and joy in the world as you emabrk on this exciting new journey together.  Let's toast the bride and groom!'
This template gives you a lot of wriggle room to customize the copy to suit you and your audience. It's short, it's funny, and it's thoughtful- everything you need wrapped up in one fabulous speech.
Did you find this advice useful?
We hope you enjoyed this blog post. Please feel free to let us know in the comments if you have any tips of your own; we'd love to hear from you!
Also, if you loved this feature, we're pretty sure you'll like this post we published a few weeks ago; 8 Unique Best Man Gifts That'll Put a Smile on His Face. Enjoy!
Rosie Greaves- Freelance writer, and wedding and relationships expert.