If you're searching for bridal beauty hacks, you're in the right place. Throughout this article, we'll reveal our top nine beauty tips so you can look and feel your very best on your special day. We hope you enjoy them!
So, without further ado, let's dive in.
1.) Set your lipstick
Are you worried about smearing your lipstick on your special day? If so, don't worry, we've got you covered. First things first, use a tasty lip scrub to exfoliate your mouth, before applying your makeup. This makes the surface of your lips smoother, allowing for a more even coverage.
Then, once you've rinsed the lip scrub away, dab a small amount of concealer or foundation, using a sponge, onto your lips. Doing this helps the lipstick stick to your mouth, and therefore last longer.
Once you've done that, apply your lipstick as you would normally. Then place a clean piece of tissue paper over your lips, and blot a sprinkling of translucent powder onto your mouth.
Don't go crazy with the powder otherwise, you'll hinder the color. You just need enough powder to set your pretty pout in place. If you haven't used this technique before, we recommend trialing it before the morning of your wedding.
2.) Use a few face masks
No one knows your skin better than you do, and many of us suffer from several skin related issues. This means you might benefit from using more than one face mask at a time.
By this, we don't mean you should go out and buy loads of face masks and mix them together to form some kind of miraculous sludge.
Instead, we recommend applying specific remedies to help the necessary areas of your face. For example, the skin around your nose could be really oily. However, your cheeks could be uber dry. If you have more than one issue with your skin, you should use a smaller amount of each face mask to combat these various problems.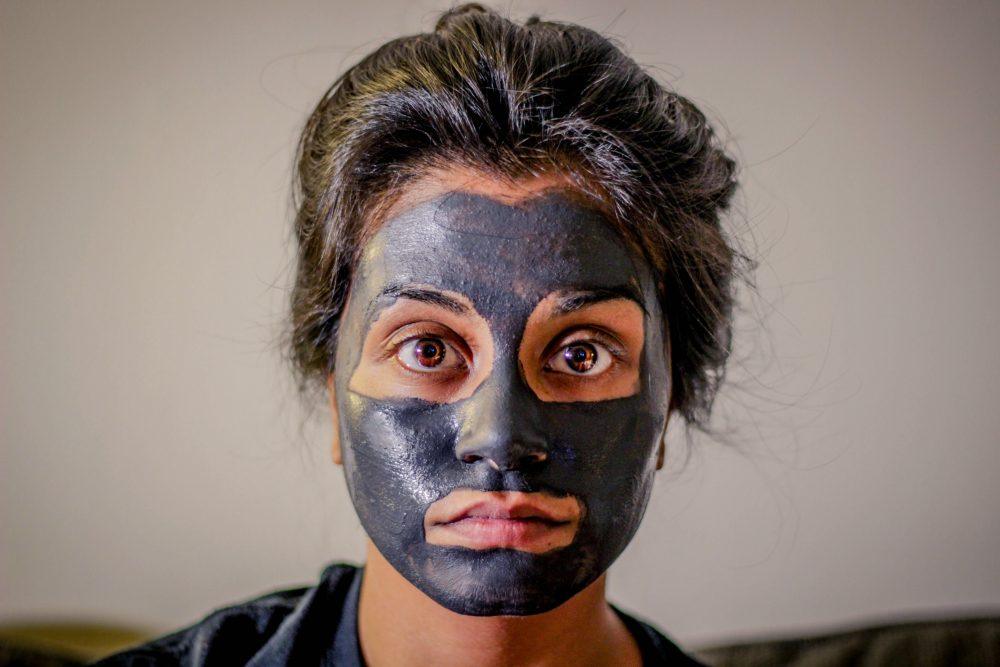 3.) Get Fuller Lashes
If you want fuller looking lashes we suggest following the below advice:
Curl your lashes. This is perfect for opening up the eye and making it look larger and more awake. 

Apply your mascara to both your upper and lower lashes. Be sure to apply a little extra to your outer lashes. This is great for achieving a fuller look.

Wait for the mascara to dry, so you don't smudge all your handiwork attempting this final stage. Now, press the mascara brush against the roots of your upper lashes.  This is sure to add extra volume to your eyelashes while maintaining a natural look. 
Plus, this is the perfect solution if you have smaller eyelids because this method doesn't use as much space in comparison to applying eyeliner. Yet, you'll still get all the benefits of thicker looking lashes- win-win!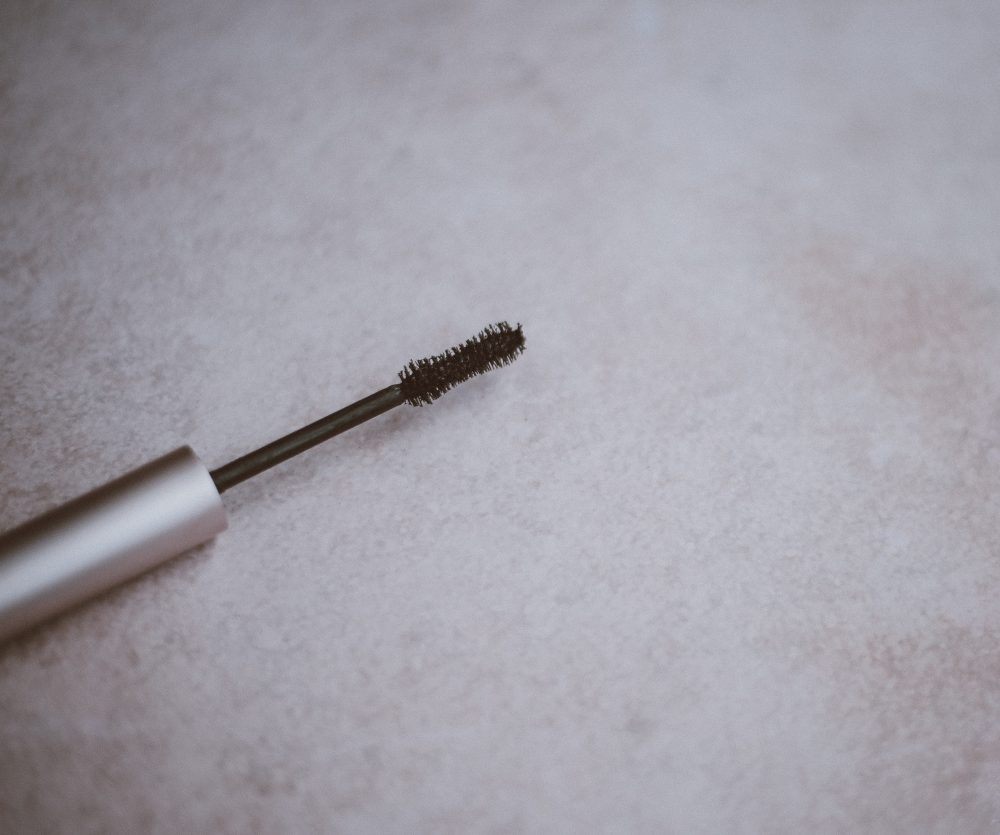 4.) Remove Smudged Makeup With a  Concealer Brush
There's nothing more frustrating than applying your makeup perfectly, and then realizing you've smudged your mascara. As tempting as it is to wipe it away with your finger, don't. It'll only make it worse and potentially ruin your otherwise perfect makeup!
Instead, use a small sized concealer brush and dip it in liquid makeup remover, and gently erase the smudge. This is the by far the easiest solution, and you shouldn't have to re-apply all your makeup from scratch!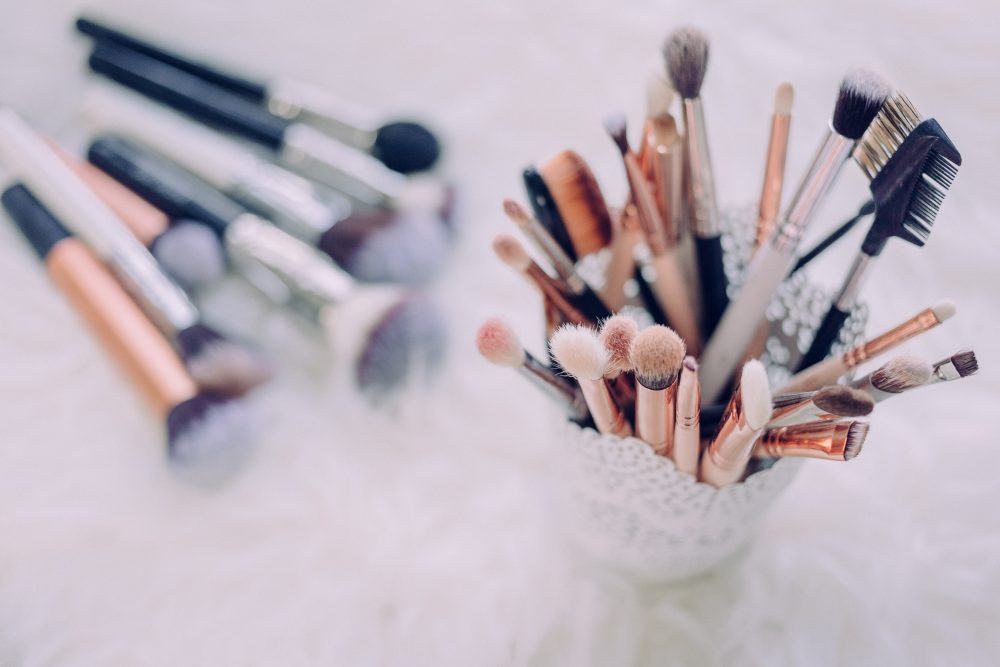 5.) Use nude eyeliner
Using nude eyeliner across your lower eye line is a simple way of brightening your eyes because it helps make your eyes look larger and more awake.
You may have heard that white eyeliner does the same. However, nude is a more muted shade, so it has a more natural appearance than white eyeliner.
6.) Plump Your Lips Naturally
Invasive lip fillers and uncomfortable glosses aren't the only way of achieving beautifully plumped lips. Instead, apply a small amount of highlighter along the dip in your upper lip, as well as the middle of your bottom lip.
Try this for yourself, you'll be surprised how effective it is!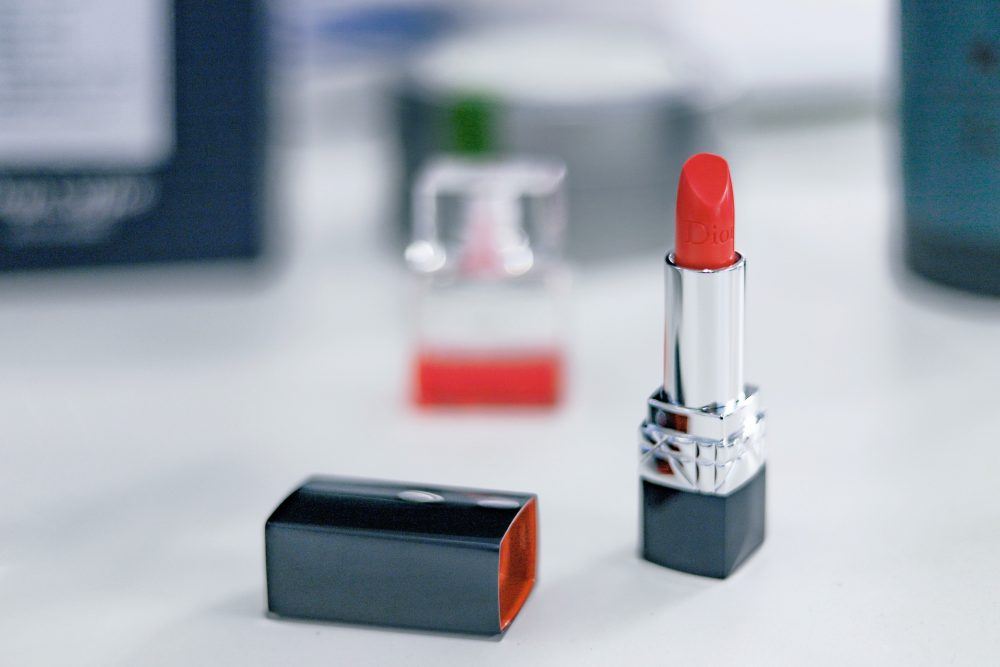 7.) Use highlighter to open up your eyes
Highlighting your eyes is a surefire way of brightening their appearance. Directly apply your favorite highlighter in the following places:
Under the arch of your brow
The inner eye corner
The center of your eyelid
Then gently blend the highlighter into your skin for a more natural appearance.
8.) Banish the bags under your eyes
Trying to sleep the night before your wedding can be a little difficult, but not to worry, we have a surefire solution that'll help fix any puffy bags under your eyes.
Simply, immerse two tea bags in cold water, and gently ring them out. Now, place them onto a clean late and pop them in the fridge for a while.
Once the teabags have chilled, you should place them over your eyes for half an hour. When the time's up, rinse your face with cold water and pat dry with a towel.
9.) Fix Your Hair
Whether you've opted for an elaborate updo or want simple bohemian waves, you'll want to make sure your hairstyle stays in place throughout the entirety of the day.
One of the easier things you can do is spritz your hair grips with a little hairspray, this goes a long way in helping your hair stay in place!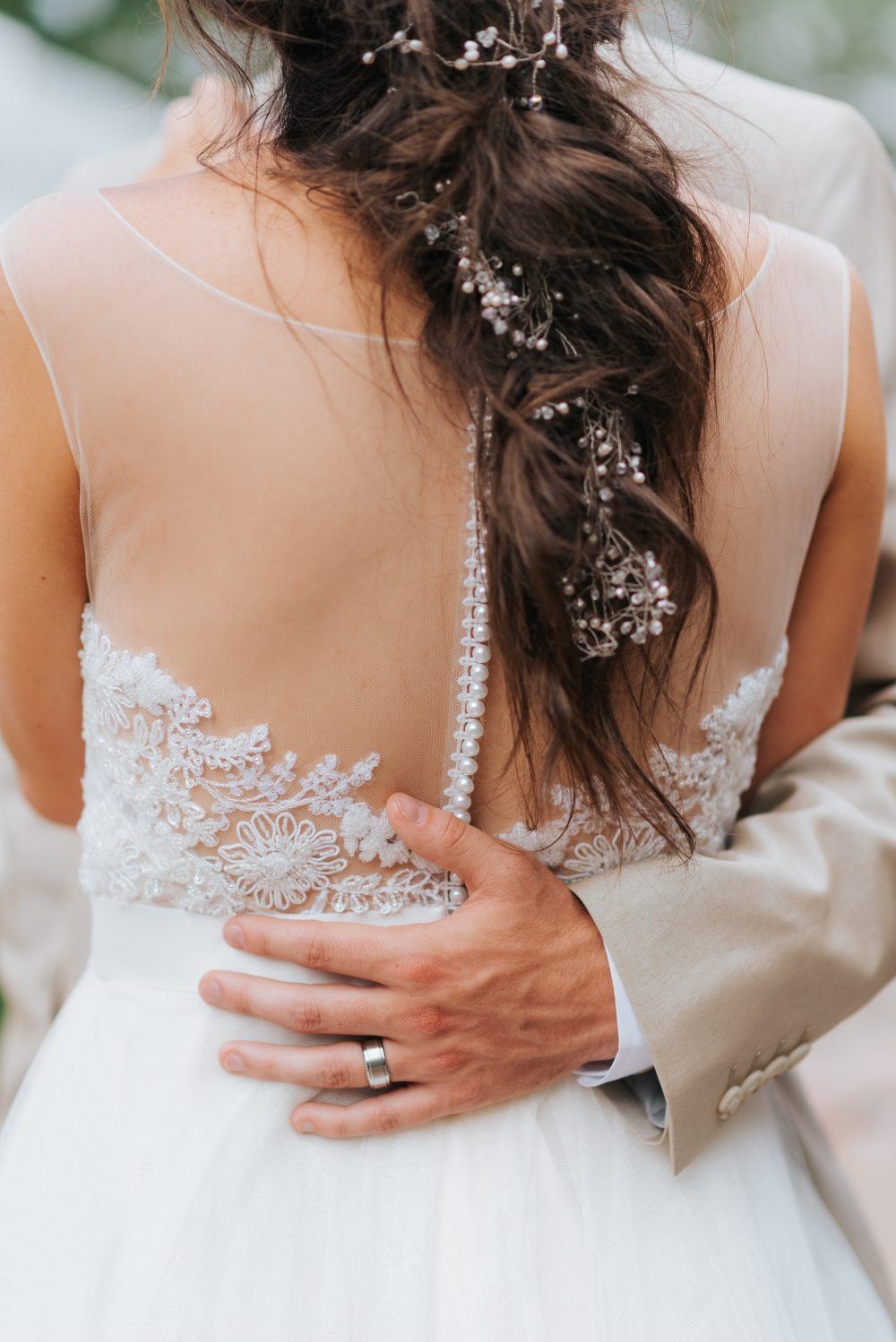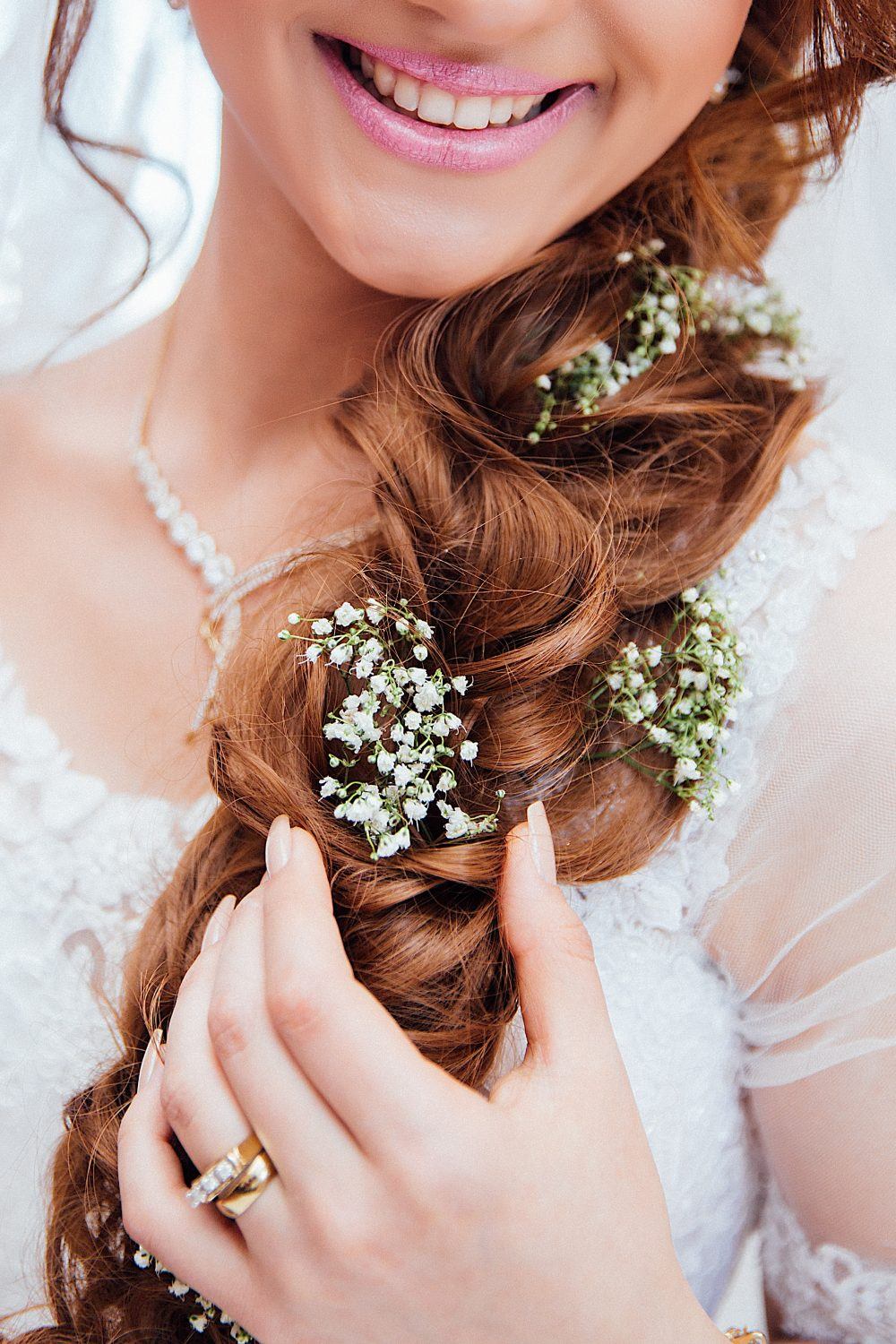 Were these beauty hacks useful?
We really hope these bridal beauty hacks help you look and feel your best for your special day! Please feel free to let us know in the comments if you have any other beauty tips for our brides-to-be; we'd love to hear from you!
P.S. If you liked this blog post, we're confident you'll love this feature we posted a few months ago; Bride's Beauty Timeline. Enjoy!
Rosie Greaves- Freelance writer, and wedding and relationships expert.