Summer is the best season to travel to new and exciting destinations, and nothing is better than spending as a newlywed couple on their honeymoon. On such a trip, you should look your best so you can feel the best.
Luckily for you, we have just the solution to make your trip truly unforgettable. Here are six outfits that will transform your honeymoon this summer.
Comfort Clothing

Comfort is essential to a great summer wardrobe. Pack clothes fit for relaxation in the heat to avoid being sweaty and exhausted by the end of the day.
For women, cute tops are a no-brainer; pack spaghetti straps and crop tops that you can pair with booty shorts. If you plan to go to the beach, keep an extra set of clothes handy.
Men can't go wrong with a t-shirt and a pair of shorts from House of Pain. Gym or athleisure clothes could help in the heat as they allow your skin to breathe and sweat to evaporate.
Check whether your hotel has laundry services available in advance. Hence, you can decide how many sets of casuals to carry.
Daywear: Skirt
For casual lunches and outings, a blouse and skirt is a classic combination. They are easy to wear, convenient, and will help stay cool under the sun. Besides, the pairing possibilities are endless; neutral and jewel tones are always a good pick, while black and white create a stark yet charming contrast.
A patterned blouse can help make a statement against a solid skirt. Choose pieces that you think are pretty and help complement your personality.
For the skirt, any length from a mini skirt to a mid-sized one is ideal. A longer skirt will ruin the silhouette of your outfit, coming across as odd.
A fun twist to your outfit could be using a longer shirt (perhaps borrowing one of your husband's) and tying it above your waist as a makeshift blouse. Make sure you practice this knot a couple of times before the trip to get it right, and it can make a delightful addition to your wardrobe.
Daywear: Button-up + Cotton Pants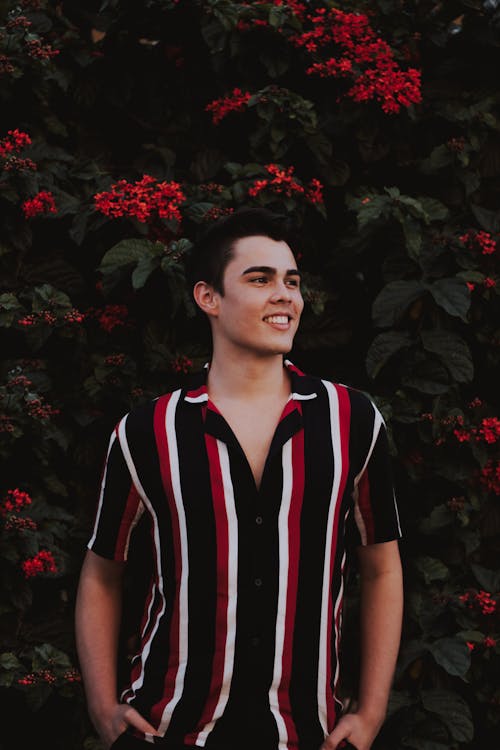 Button-ups look smart on everyone: they're universal like that. Pairing a nice short-sleeved shirt with cool cotton pants is a simple way to upgrade your look to a casual yet classy style.
Alternatively, long-sleeved button-ups can be folded up to the elbows to give a street-style edge to your outfit. Make sure to keep your folds neat and the sleeve-lengths even to maintain a certain level of neatness.
Pants look best well-fitted; not too loose. Cotton is the material of choice for the summer as the fibres do not trap heat.
To further accentuate and give character to your daytime look, add a choice of bead bracelets for men. These will help speak for your sense of style and keep you from looking dull.
Evening Wear: Cocktail Dress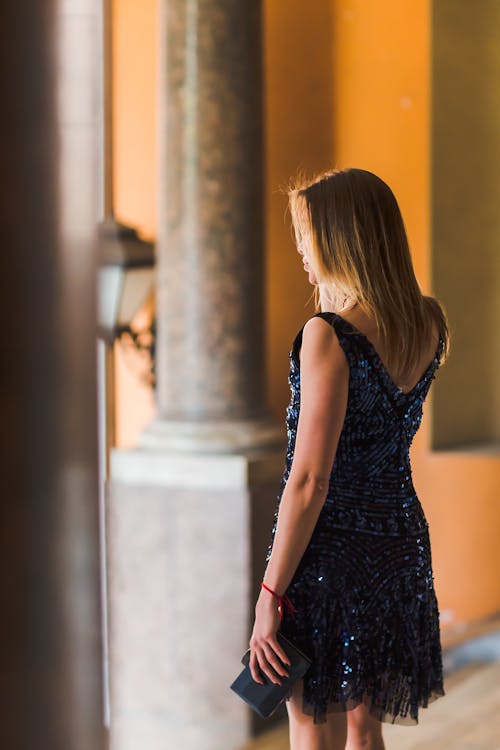 While cocktail dresses should be an indispensable part of your wardrobe, these are especially useful on a summer honeymoon. Lightweight, classy, and just the right amount of flirty, these dresses will be suitable for a variety of occasions, from parties to dinner.
Remember to carry a sensible shoe to match the dress you take. Heels are usually suitable, but you may want flats in the case of uneven ground or sand.
Accessorise with care; make sure you do not go overboard. A simple pendant to match your new wedding ring is often a statement in itself. Feel free to replace these with a pair of earrings in the case of a more unconventional neckline.
Spare 15 minutes to style your hair, and you're bound to hold your husband spellbound for the rest of the evening.
Evening Wear: Dinner Jacket + T-Shirt
While a well-dressed gentleman is hardly ever unwelcome, make sure you do not appear overdressed in front of your partner. Putting on a dinner jacket on top of a plain t-shirt is a classy yet chic option; formal enough for the occasion but not stiffly so.
A light, pale t-shirt will work in favour of a darker jacket. Pair these with pants or even a pair of jeans to put together a dashing look. Understated sneakers or dress shoes are both equally appropriate choices, depending upon the rest of your outfit. However, your footwear shouldn't be the flashy scene-stealer in the scenario.
Nightwear
A honeymoon may be the only time when what you wear to bed is as important as your daytime looks. Don't forget to think about what you will be wearing after a fun, romantic day when you return to the bedroom with your partner.
Ladies, it's time to buy that lingerie set you always thought you could pull off. Black or white lace is a classic choice- decide between the two colours based on your skin tone. You may want to bring more than a single pair, depending on how long the honeymoon will be.
Don't forget to pack something more comfortable when you go to sleep. A restless night will do you no good as you will end up spending the next day tired and irritable. Keep a spare set in case the dreaded time of the month comes by.
Men, while you may want to skip on the lingerie, make sure you pack a sensible and flattering set of underwear for the special nights. A honeymoon may not be the best time to show off your collection of cartoon patterned briefs.
In the excitement leading up to your wedding and honeymoon, it is easy to forget to mindfully pack for the trip. Take out some time early on to shop for and pack what you will need, to ensure a fun and unbothered holiday as a newly-wed couple. Have a great time!