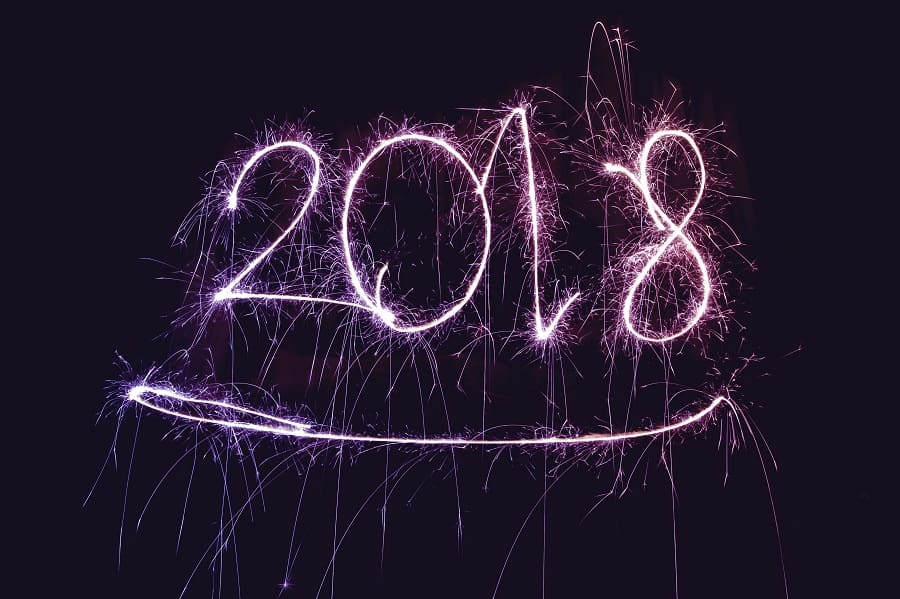 2018 New Year's celebrations are right around the corner.  Can you believe we're only 10 days away from 2018?! It is an exciting time and as always, a perfect reason to host a large party to ring in the new year.
Long gone are the New Year's Eve celebrations of old where you just sit on the couch watching the festivities in NYC on TV while waiting for the ball to drop.
Host your own party, big or small, and do some fun things to keep the party fun and exciting.
Hosting does not have to be costly or difficult.  With a little bit of planning, you can prepare a perfect party that will entertain all your guests and make you the talk of the town. 😉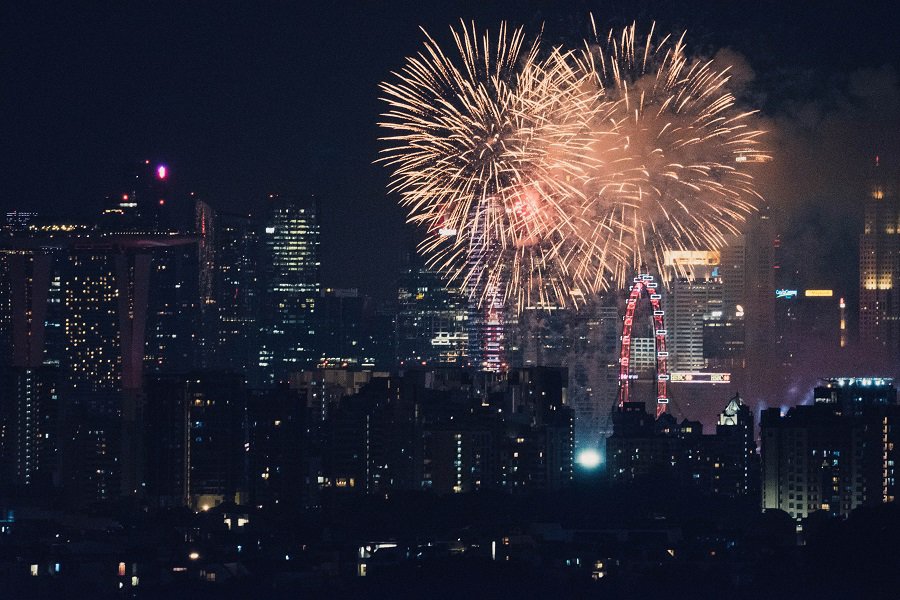 Have a Photobooth
Coming up with a Photobooth is a lot easier than many people think.  All you really need is a small open space and some props.  If you can add some banners or décor in the background, you will be able to kick it up a notch, but it is not necessary at all.
You can just make your own props by cutting out little shapes and sizes of different things.  Think paper glasses, kissy lips, paper hats. Glue or tape them to a little wooden stick and use that to hold it up in your photos.
It is much cheaper and still just as fun as the store-bought counterparts.
You can also go a little further and create props out of things you already have around the house.  Maybe you have balloons to decorate? Add them in the photobooth area.  Do you have hats, sunglasses, and scarves? Put those in there as well for people to wear.
It is so much simpler than people think.  No need to complicate yourself to have a great time!
Have a Non-Alcoholic Bar
Yep, you heard me.
I'm not against a real bar, but when there are options like ice cream bars, donut bars, and popcorn bars, you have got to switch it up.
Choose something and run with it.  If you are doing ice cream, consider picking up 2 or 3 flavors, toppings like chocolate chips, Oreos, sprinkles, peanut butter pieces, wafers, and things like that.
Donut bar? Get plain chocolate and vanilla donuts and have a station with different flavors of frostings (maybe chocolate, vanilla and strawberry) and then lots of toppings.  Sprinkles are probably the most popular but you can have fun with this one.  Maybe even some crushed up brownie over the top!
Do you want a popcorn bar? Have plain popcorn popped and ready to go and then have bowls with M&M's, mini pretzels, peanuts and little foods like that.  You can also have some chocolate and caramel sauce to drizzle over the top.
The bar options are endless!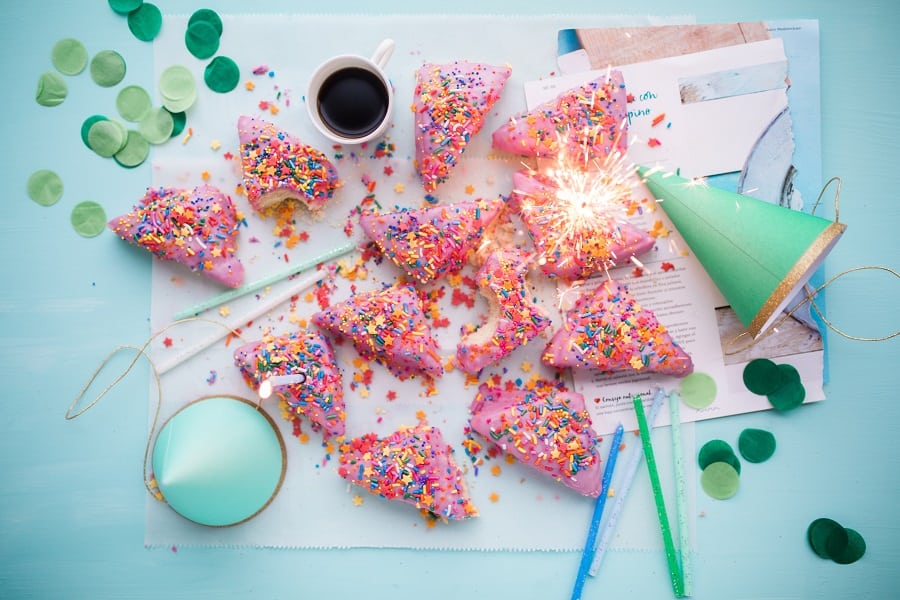 Create Your Own Conversation Starters
So parties can get dull right? After the photobooth hype is over and everyone has had their fill at whatever you served at the bar, it is high time for a sit down, lighthearted game.
Go ahead and write down some of your favorite conversation starters. Think along the lines of "your most embarrassing moment" or "your proudest moment of the year."
If you need some inspiration tips on getting started, do a little search on Pinterest and you are sure to find some great ideas for conversation starters.
Take your favorites, type them up and print them out.  Cut them into little cards or strips and place them in a jar.
When people get tired of partying, start this game and you're sure to have fun getting to know each other.  Belly laughs might make an appearance, too!
Make Champagne Floats
What do you traditionally toast with? Champagne, apple cider? How about we switch it up and become extra fancy this year with champagne floats.
They are incredibly easy to make yet look 10 times prettier in a glass.
Place a scoop of raspberry or strawberry ice cream in a glass and top with champagne filled to the brim.  It is a wonderful way to ring in the new year.
Your friends will be equally impressed and delighted with your option and hey, it's a little cheaper too since you're not filling the glasses solely with champagne.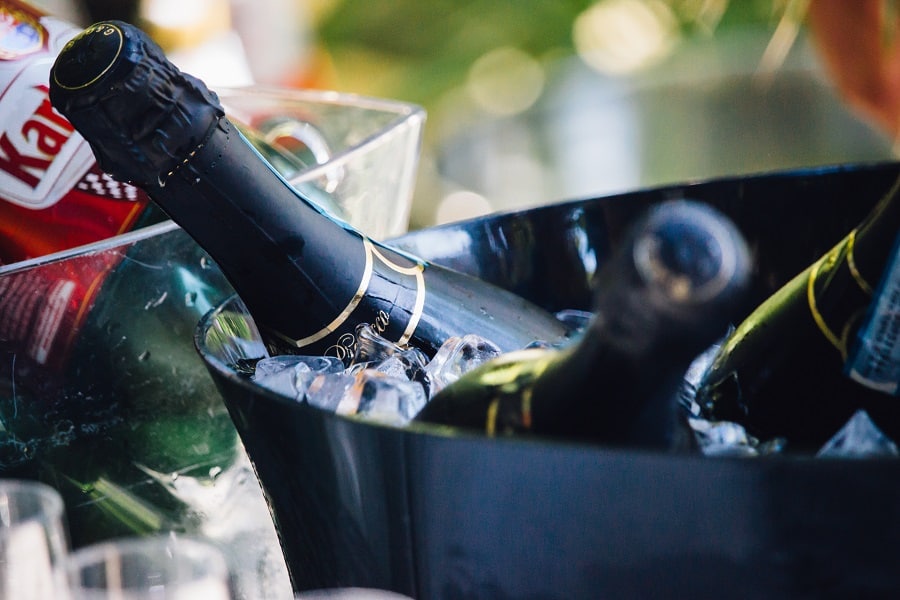 Have Cookies and Milk for the Kids
I remember when I was a little girl, my parents would serve us kids glasses of apple cider.  But it wasn't so delicious back then.  All I really wanted was milk.
Cue the kids and serve up champagne glasses with milk topped with a cookie.  M&M cookies are preferred 😉
Doing this will show the kids that you are listening and attentive to them and will likely make you the favorite aunt/sister/friend. Do not waste a perfectly wonderful opportunity to become the favorite amongst the children right before the new year. Woohoo!
Have Balloons Drop at Midnight
This might be one of the most fun activities of all.
Take a big ol' plastic sheet (or maybe even a sealed trash bag) and tape it to the fan creating a well at the center.  Drop balloons (not filled with helium) in the well and leave it be for the rest of the night.
At midnight, turn the fan on and watch those balloons fly all over the room creating a colorful and fun celebration for all.
This is such an easy thing to do, yet so memorable!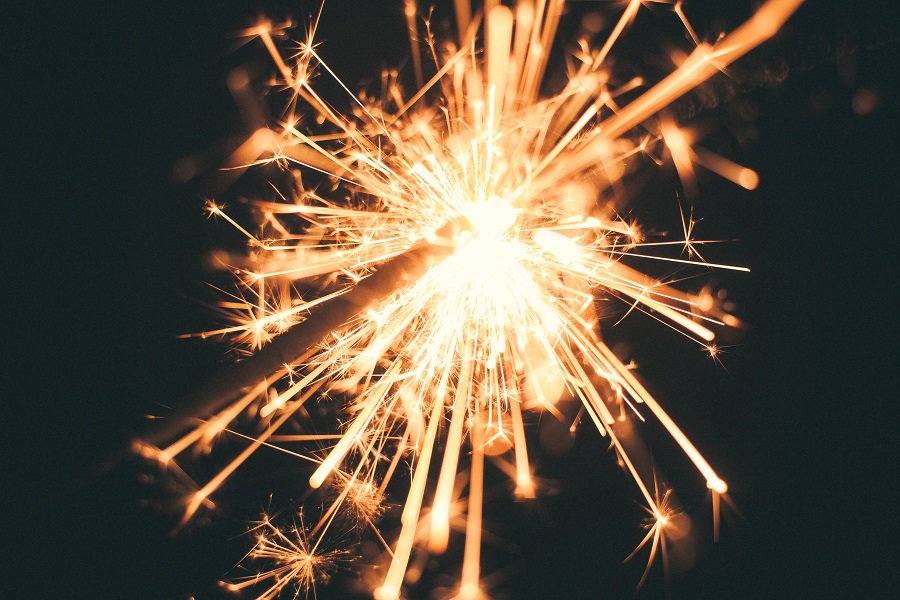 New Year's Eve parties are typically associated with fancy parties that take loads of money to pull off. It does not have to be that way for you.  Whether you are a college student with little funds and wanting to have a good time, or a first time mom with a baby to take care of and not a lot of time to plan, you can pull this off!
Sometimes the simplest parties are the most memorable and fun of all.  Do not let your fear of planning overcome this exciting opportunity!