When couples get married within a church, it is often presumed that the altar will have whatever décor the church has set over the years.  Oftentimes, you are able to decorate these with flowers, maybe some ribbon or tulle.  However, the options are limited since churches like to keep their authenticity and not make much of a mess.  You would be quite lucky to find a church that allows you to change the altar area.  Most churches do not give you creative liberty there!
However, if you are getting married outdoors or any other location, the options for the altar are endless.  You can go traditional, with a cross or a symbol as if it were a church.  Or more commonly seen, you can have a huppah decorated with loads and loads of flowers, greenery, and maybe even some strung lights.
You can get even more creative than this though, if you want to be original and have something all your own.  Make sure you know your wedding vision and then get right to work on figuring out which of these options (or any other you might think of!), best suits your style.  If you are unsure, maybe you can request the help of a wedding planner or coordinator to assist you in choosing something that best fits you and your big day.
Below are some of the coolest ceremony altar alternatives that we are LOVING these days!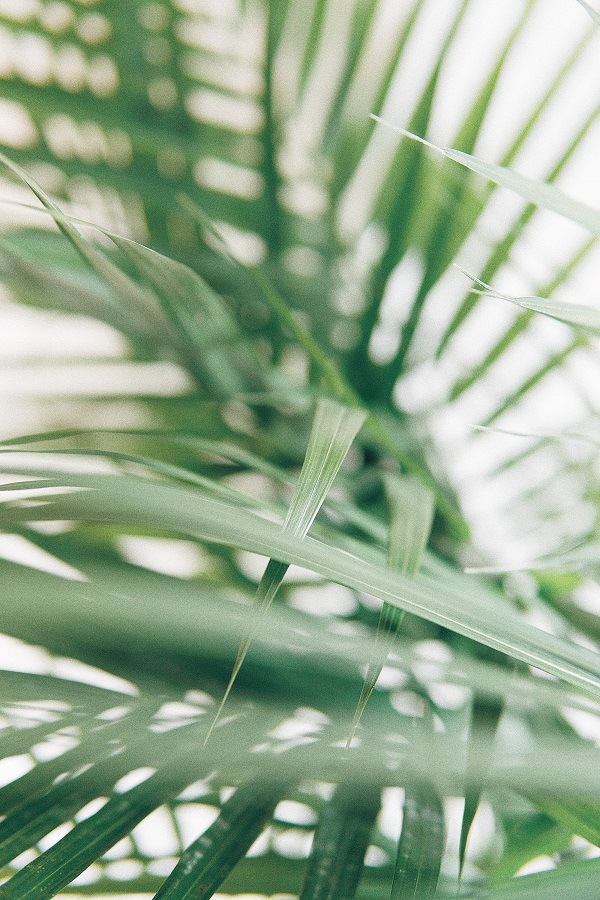 Palm Trees
Sure, you can have actual palm trees lined up, but why not take the palm tree leaves and make an awesome design? You might have to use your imagination a bit more for this one but consider designing the leaves in the form of a huppah.  You can keep it simple like that (which would look amazing!) or consider adding flowers.
For a fun touch, maybe take some bright colored balloons and attach them to the leaves.  Let those sway while you stand under this beauty and exchange vows.  Sounds pretty romantic to us!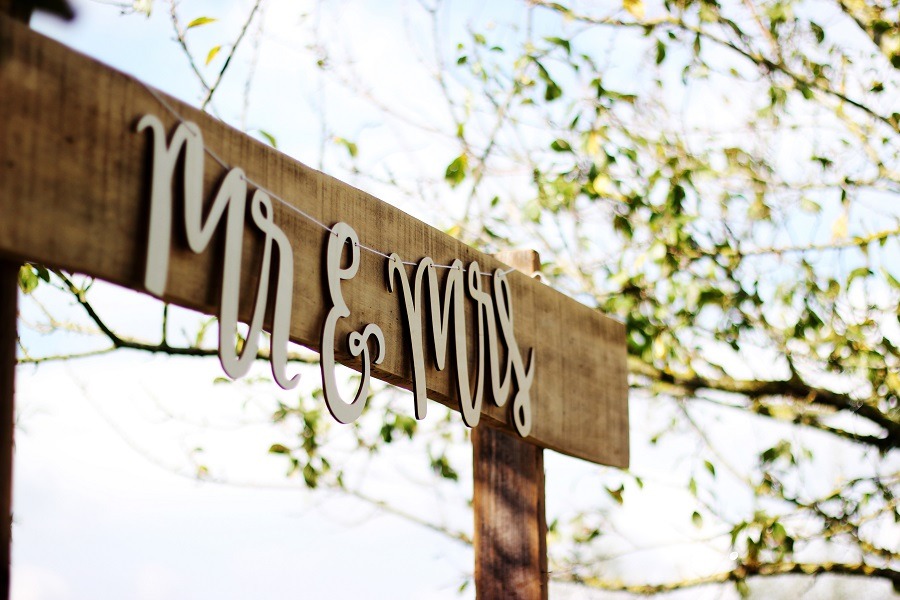 Pallets
Wooden pallets are an awesome way to decorate your space for cheap! Most local grocery stores are willing to give them away for free and you can do so much with them! Sand and stain them for a rustic look, or paint them in a color that matches your wedding for something more sleek and elegant.  The options are endless with pallets.
As a side note, pallets stacked on each other, with flowers, streamers or strung lights hanging from them make an awesome photobooth! Get yourself some props and you've saved yourself quite a bit by making a DIY photobooth!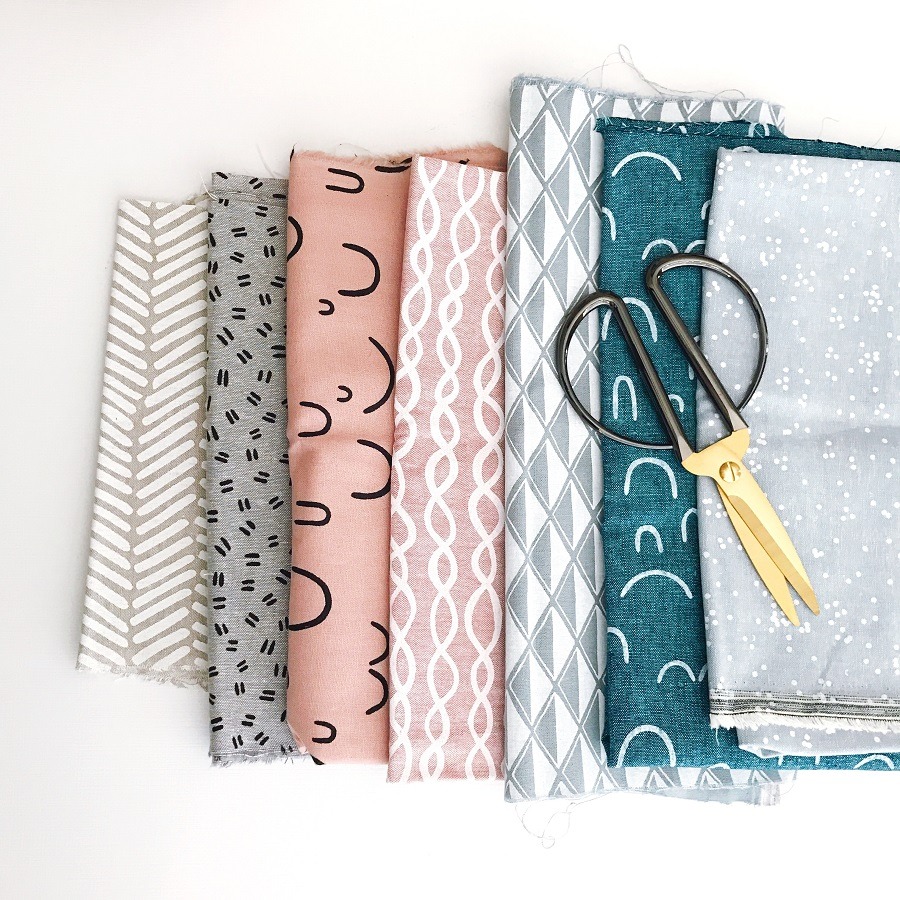 Ribbons
Ribbons don't have to be twirled in any fancy way to look awesome! Consider tying a rope high up and draping ribbons in all different colors from it.  Let them flow in the wind as you say your vows for a hippie, cool vibe.  You can color coordinate these, or just find any random ribbons that match your style.
Another option is to use fabrics that are different textures and styles to change up the look.  Ribbons can be dainty and feminine while fabrics can be a little rougher around the edges, making a rustic style stand out.
Consider lace and burlap for rustic.  Or pops of shimmer for extra glam.  You can create your style, on a small budget, with this great altar idea!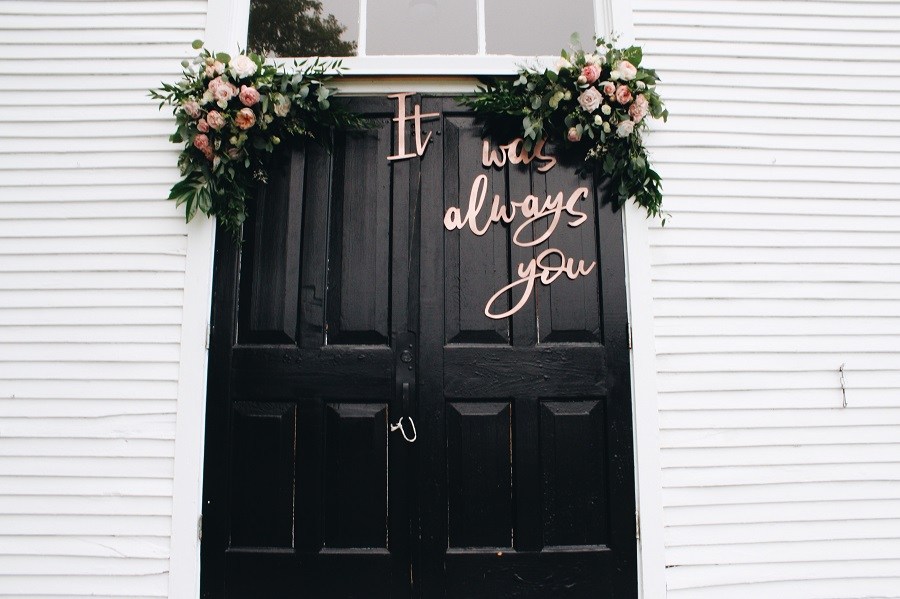 Door
So you do not actually have to be standing in front of doors that open to anything.  Find some old wood doors and repurpose them.  Sand them off, stain them or paint them and then decorate! Maybe change the knob to something rustic or paint any glass on it to give it a touch of elegance. You can do so much with a door and stand that behind your officiant.  It will be amazing for pictures!
Add a cool sign with your new last name or a phrase that means something to the two of you and it will be a great photo prop. If you are able to keep the doors, they will make an awesome story telling piece in your new home. We are all for the door idea!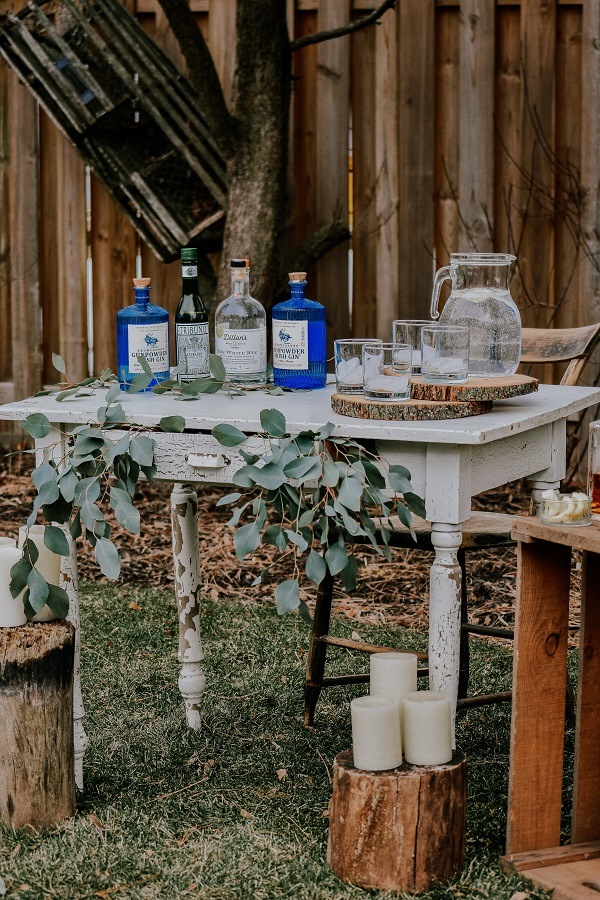 Rustic Furniture
So rustic furniture might not be as popular as it once was, but this can be a great background piece.  Even better is that you might be able to put out something that is a family heirloom.  Maybe a nightstand table that belonged to your grandparents? Or a gorgeous lamp that has been in the family for years.  Using a family piece brings it all to life and gives you an extra bit of charm in the wedding style.
Unsure if your family has anything that would look nice (yeah, we know…sometimes these pieces can look more like old furniture than rustic beauties!)? Consider heading to a flea market and look for something that would be awesome! Do not write something off just because it looks used.  If the style of the piece fits your wedding, consider taking it home and making it your DIY project to repurpose it!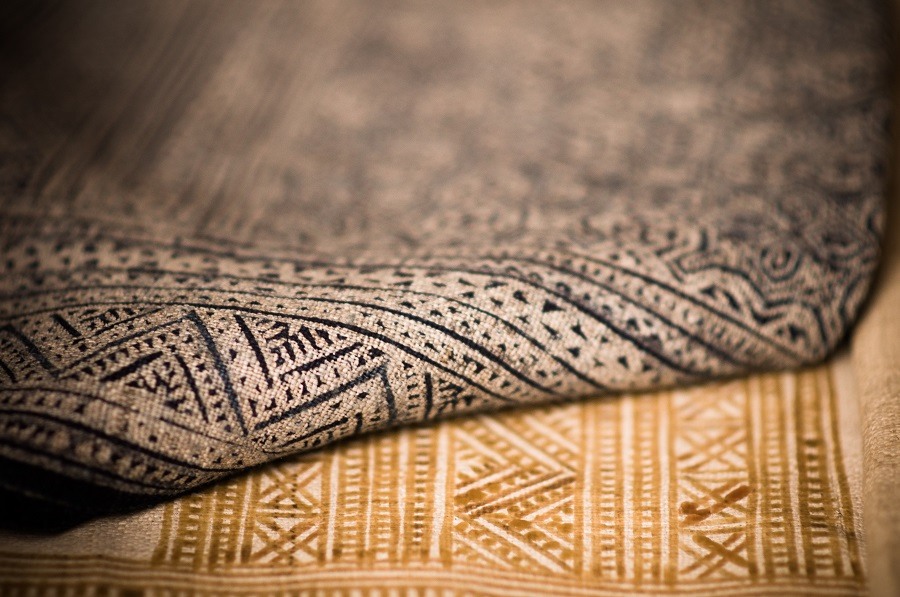 Overlapped Rugs
This is a pretty boho style, but it is so cool if you are into that.  Find cool rugs, whether they are in your home now, in the homes off all your family members, or you found them at the venue you are using (okay, you can go out and buy some new ones, too… you have permission for that!).
Take the rugs and overlap them down the aisle.  No specific pattern, style or idea.  Just let them fall as they may.  These bring pops of color AND protect your gown as you  walk down the aisle.  For a fun gift for family, consider giving these away to them after the wedding (provided you bought them and didn't borrow them from them in the first place…haha).  It will be a forever reminder of your wedding day and last for many years to come!
So there you have it! 6 fun alternatives for decorating the aisle or altar! If you think of any others, be sure to drop us a comment below and tell us what you love!