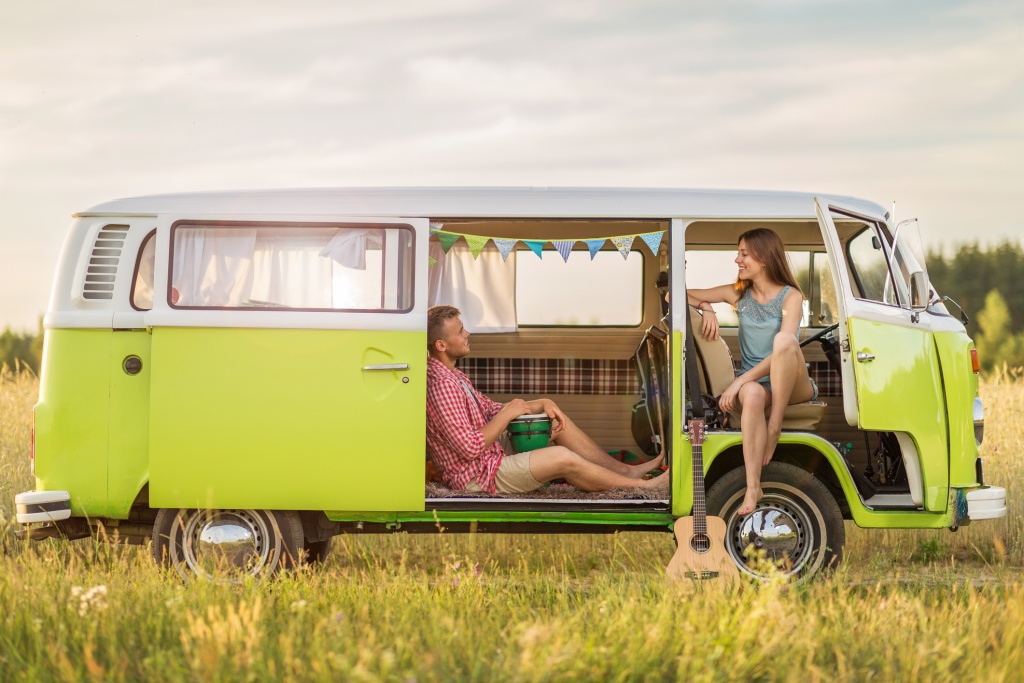 Road trips have always been associated with romance – from the movies to fiction novels. Romance and road trips always come hand in hand. There's no surprise either when done right, you can decorate your RV or camper van in the most beautiful ways, and make your road trip the most romantic journey possible.
Adventures can strengthen your relationship, and can even be a great honeymoon. We've compiled the best romantic trips that you can take (plus some tips on how you can get a free RV). These will provide you with unforgettable sights, an array of experiences, and loads of romance along the way.
Here they are:
The Amalfi Coast, Italy
Yes, Italy – a country known for romance. We've picked arguably the most romantic road trip you can make in the country.
The Amalfi Coast has an incredible Mediterranean landscape, and often quite risky routes. You can have it all here – you can find adventure, culture, and relaxation.
This road trip will take you through amazing towns like Amalfi, Ravello, Positano, and Sorrento. It will also give you panoramic views of the coastline. On this road trip you will have it all: Renting an RV, decorating it with fairy lights and make your way to olive groves and vineyards and traveling along the coast, visiting fishing villages.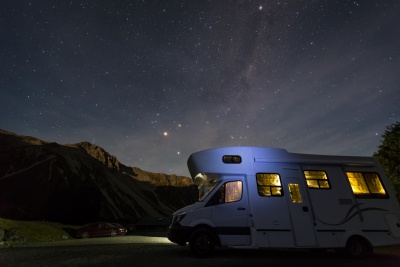 The Romantic Road, Germany
Well, with a name like "The Romantic Road" you probably have big expectations. Don't worry, it won't disappoint.
Located in Bavaria, you start from Wurzberg – from here you'll make your way through mountainous scenery, forests and amazing river valleys. Every single stop along the way has its own little bit of beauty.
The end spot is the fantastic, historic town of Fussen. This really is a perfect fairy-tale ending spot for you and your love.
This route will also take you through 12 medieval towns. These will always be a great romantic location – especially for all those old romance lovers. From here you can make a stroll through the cute cobbled streets, and take a look at the incredible Germany architecture.
Our favorite thing to do is to take a trip to Neuschwanstein – a stunning stone castle that would be a super romantic to visit with that special somebody.
The Basque Circuit, Spain and France
The best thing about Europe is your ability to take a trip from one country to another. Every single country in Europe is entirely different, and all offers its own incredible, romantic treasures. For example, Britain to Brussels, and Italy all would provide something completely different.
The route we want to bring attention to is the Basque Circuit – Spain to France. It's one of the most glamorous and romantic routes you could take.
You begin in Bilbao in Spain and end in Biarritz in France. It's 480km, and you'll be able to see the real-life Dragonstone from Games of Thrones, so, if you and your partner love the popular TV show, this could be perfect for you.
We hope these three suggestions gave you some great ideas on where to take your next romantic trip. Remember, road trips can be made as lavish or basic as you like – even with tiny little details.
To really make your road trip unique and romantic, make your RV, camper van or car as romantic as possible.
Decorate it with sweet little accents, and make it super cozy and comfortable.  Or, better yet, choose from thousands of unique RV and camper rentals that suit your tastes at Outdoorsy.com (this will further explain why it is the only RV rental company you'll ever need).
Enjoy your road trip, and your time together. That's the most important thing.