We've been on the hunt and are excited to showcase these beautiful engagement rings we found on Etsy, each for less than $2,000! One thing's clear: whatever style, shape, stone, or color you're looking for, Etsy has it. From pear shapes, to morganites, to emerald cuts, to sunflower rings, the possibilities are endless but each ring is just as beautiful as the next. As a bonus, most of the listed shops do custom orders, making it easy for you to start with a base design and transform it into your very own.
1. Kite-Set Moissanite and Rose Gold Engagement Ring
$1,685
With a scalloped diamond band and unique kite shape, this moissanite engagement ring from La More Design is a stunner.
view this ring >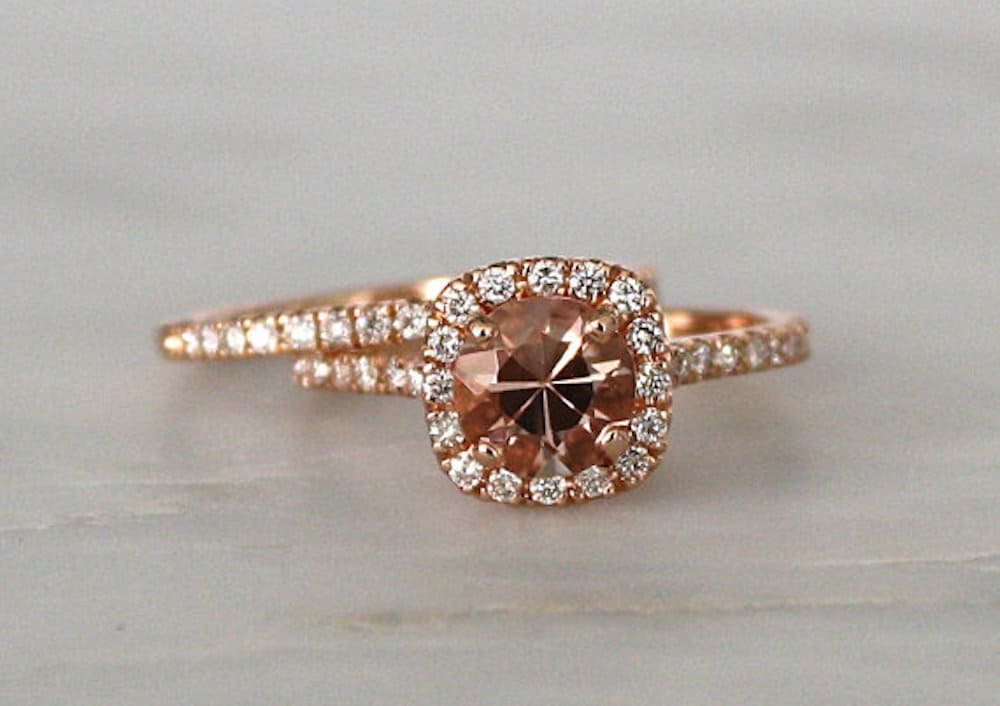 2. Champagne and Rose Gold Morganite Engagement Ring
$1,720
Studio 1040 brings us this beautiful cushion halo engagement ring set centering a stylish champagne pink, brilliant cut morganite.
3. White Gold Pear Shape Engagement Ring
$1,800
Pear shape engagement rings have been increasingly popular lately, and with this one from Sam n Sue it's easy to see why!
view this ring >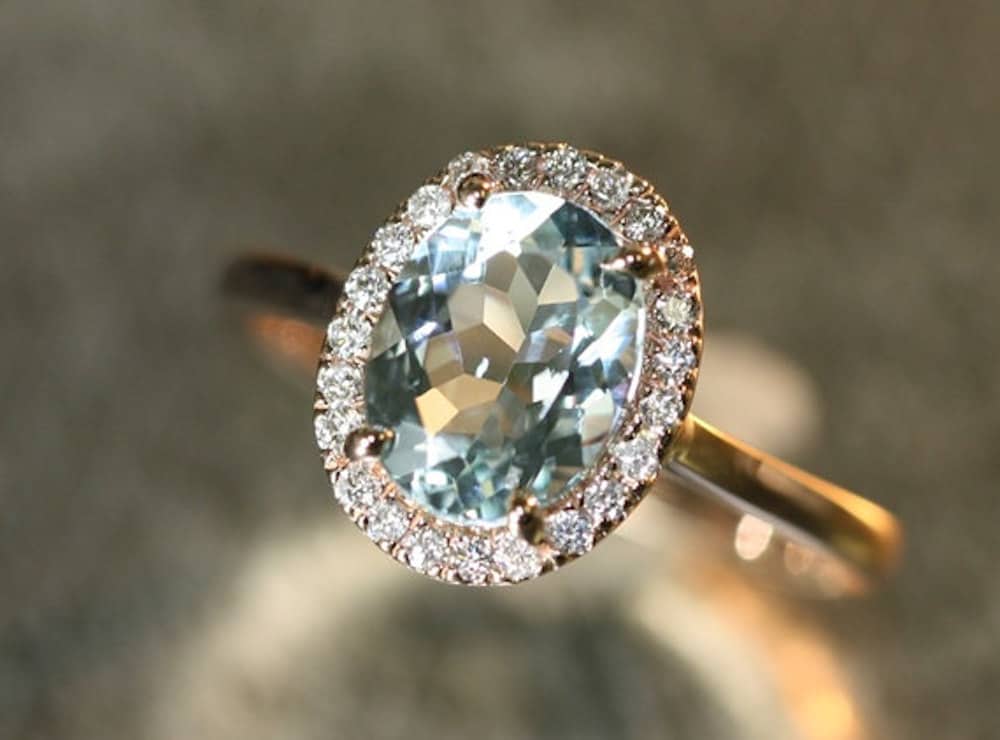 4. Natural Oval Aquamarine Engagement Ring
$898
If you're looking for a non-diamond engagement ring, why not opt for this beautiful, elegant, and feminine aquamarine from La More Design?
view this ring >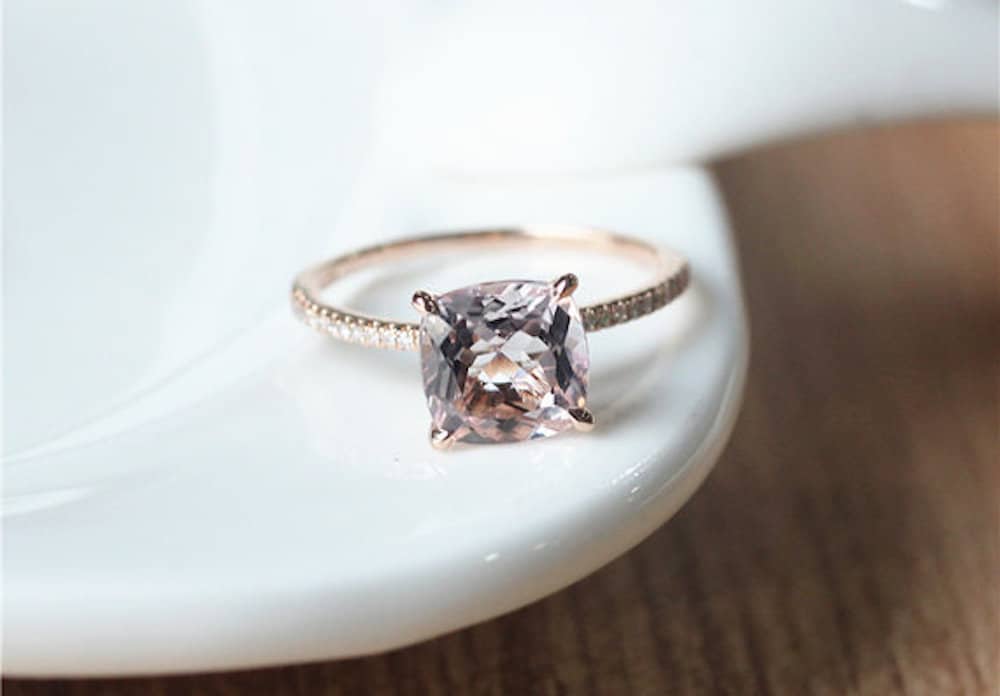 5. Cushion Cut Morganite Engagement Ring
$515
Another stunning option for a non-diamond engagement ring, this Morganite cushion cut with a rose gold diamond band from By Laris is one of a kind.
6. Moissanite and Diamonds Halo Engagement Ring
$1,950
A classic diamond engagement ring modernized with a square cushion cut, this beauty was designed by Rosados Box.
view this ring >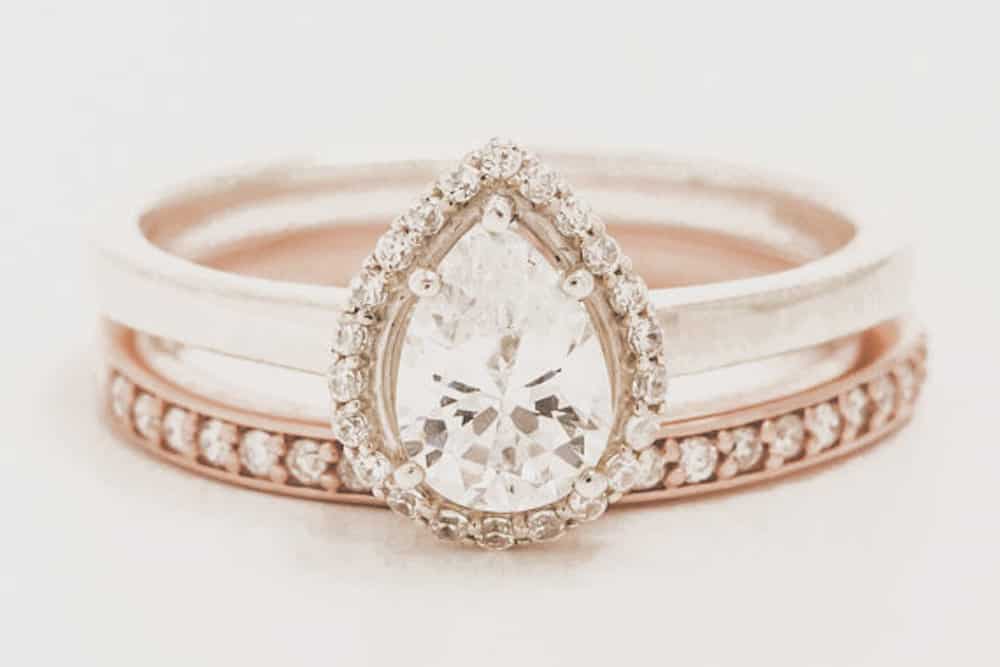 7. Pear Shape Halo Engagement Ring
$999
Here's another great example from My Beloved Co of why pear shaped engagement rings are so loved right now.
view this ring >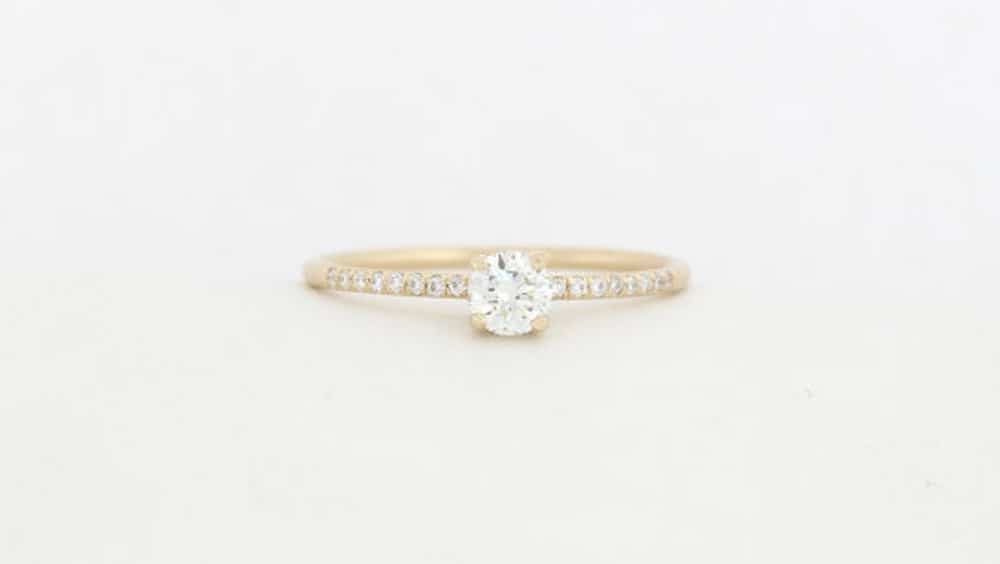 8. Round Brilliant Cut Diamond Engagement Ring
$875
Michael Gabriels presents this sweet and elegant classic brilliant cut diamond engagement ring available in white, rose, and yellow gold.
9. Oval Engagement Ring with Milgrain Band
$1,099
This delicate, feminine moissanite ring with a beautiful milgrain band created by Two Peridot Birds is a show stopper.
view this ring >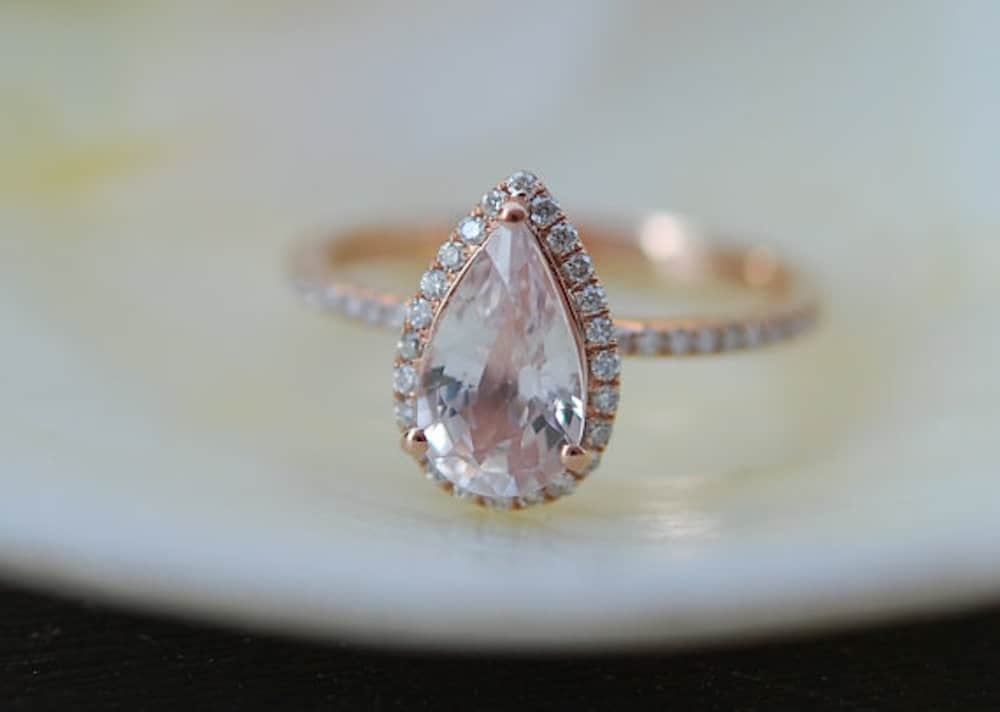 10. Peach Champagne Sapphire Engagement Ring
$1,800
If you're not big on traditional diamond engagement rings, we bet you'll love this pear shape, peach champagne sapphire one from Eidel Precious.
view this ring >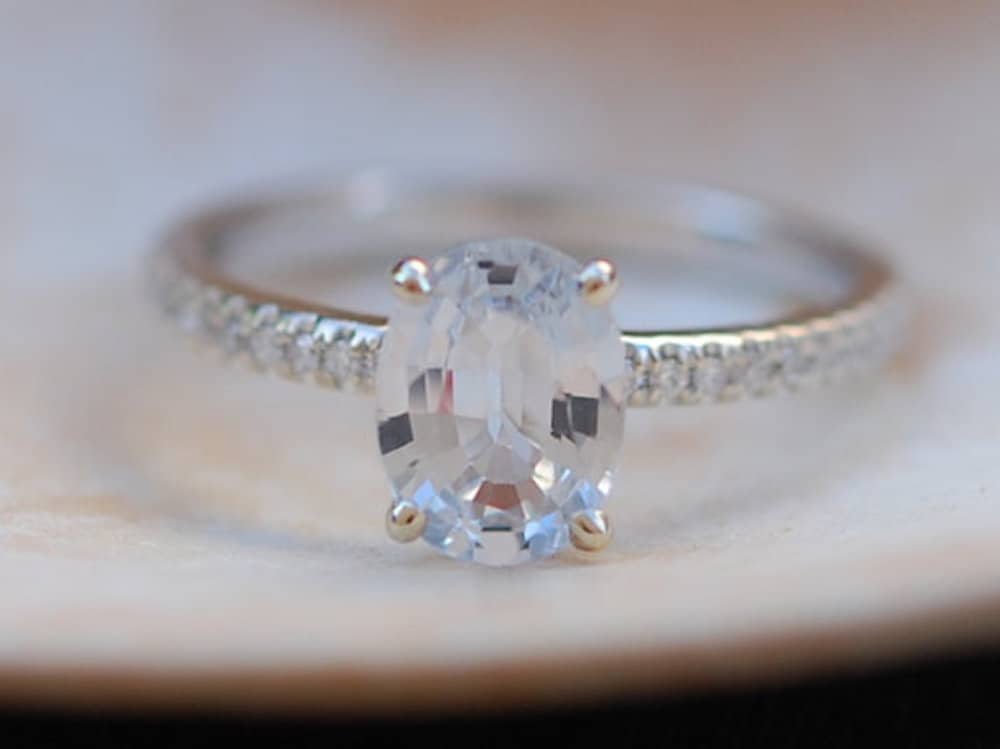 11. Mint Blue Sapphire Engagement Ring
$1,800
Eidel Precious brings us another diamond-alternative with this beautiful light mint blue oval sapphire engagement ring.
12. Moissanite Emerald Engagement Ring
$1,999
This moissanite emerald and diamond halo engagement ring by Alexis Holly is full of elegance that's sure to make her say yes.