With Christmas around the corner, most of us have our festive spirit buttons turned on. From decorating our homes in festive and cheerful ways to offering delicious Christmas goodies to friends and guests who come to visit, there are tons of fun and old-school Christmas ideas that still hold their own. Today, we have put together a list of these old-school ideas that will help you bring in the Christmas spirit and also transform the simple and daily décor of your home into the perfect holiday décor. Here's everything you need to know: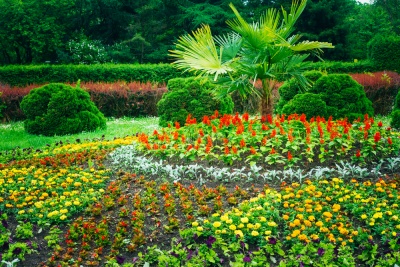 Bring Out The Domestic Side In Yourself
Who can resist the delicious home baked goods that are served around the holiday season? Well, you can finally make yourself domestically constructive and whip out all your baking accessories and ingredients and draw up a delicious batch of gingerbread cookies or sugar cookies. Besides making these scrumptious baked goods for your family, you can also bake a few extra batches to give out as gifts to your close friends and neighbors. To add to the festive spirit, use green and red colored icing on the cookies to give them a Christmas like dazzle.
Send Out Personalised Christmas Cards
Although this may sound very cliched, sending out personalized Christmas cards can truly bring a smile on the face of the receiver and at the same time give that warm and old-school Christmas appeal. You can send out beautiful handmade greeting cards or family photo greeting cards to your friends and loved ones. Make sure that you write down a personalized message in each and every one of the cards that you send out so that the reader can relate to your words and feelings.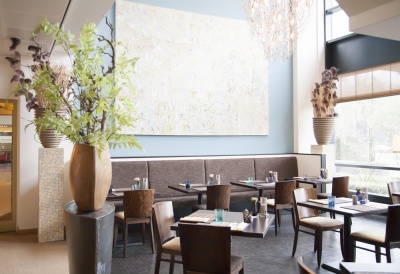 Decorate Your Home With Artificial Landscaping Products
Using artificial tree plants and faux landscaping products is an excellent way to decorate your home this Christmas. If you're looking to give the décor of your home bling and brightly lit up the vibe, then you should install cheap lighted palm trees all around your home to give it that happy and cheerful Christmas appeal. People who are looking out for a slightly mellow Christmas décor option for their home will find the dwarf palm trees to be ideal. All these imitation palm trees are best suited for décor purposes because they are affordably priced, durable and sturdy, long-lasting and absolutely realistic looking. You can even store these faux plants and trees away after the festivities are over and reuse these products again the following year.
Use Fresh Flowers To Brighten Up Your Home
Using fresh flowers and placing floral arrangements all around your home can also be very effective in bringing about the Christmas spirit. The fresh flowers will not only be a visual pleaser but they will also bring about a wonderful fragrance in your home. You can place roses, lavenders, carnations and other such options in crystal or ceramic vases around your home.
 Candles And Potpourri For That Upscale And Classy Christmas Décor
Candles can make the simplest of homes look classy and elegant. Place gorgeous white candles all around your home to give the surroundings a romantic and festive vibe. You can also place bowls of fragrant potpourri near the candles for that relaxing aroma.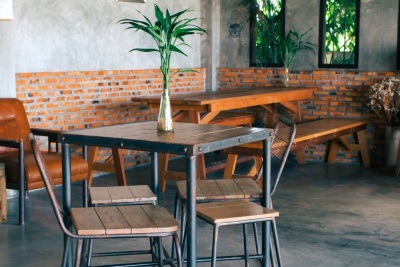 Set Up A Christmas Tree And Stockings
Well, you can never go wrong with setting up a beautifully decorated Christmas tree and Christmas stockings in your home. Make sure that you place unique and exquisite decorations on the Christmas tree along with a pretty angel or star on top of the tree. Gifts and presents can be used to decorate the area around the tree and create a complete Christmas like the atmosphere in the house. Further, you can fill up the stockings with little treats and goodies for your kids and family members.
Who Says Christmas Needs To Be Celebrated At Home Only?
You don't need to restrict your festivities within the confines of your home. You can get your neighbors and friends involved in much other fun and warm Christmas activities like going out for Christmas caroling, or going to serve meals at homeless shelters and so on. Christmas is the season of giving, so why not reach out to those who need it the most?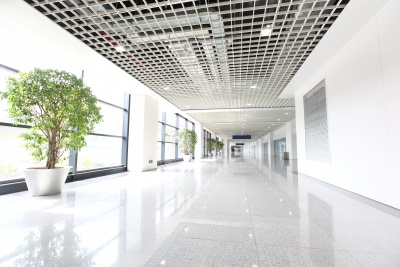 Watch Some Christmas Classics
If you just want to spend time with your kids and spouse and enjoy the holiday season in a quiet and peaceful way, you can make some delicious hot chocolate for the kids and eggnog for the adults and serve it while the entire family watches classic Christmas films.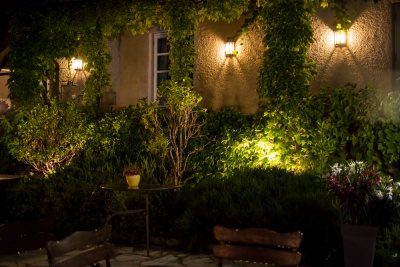 Light Up The Place
What is Christmas without beautiful and twinkling lights everywhere? Make sure that you install colorful string lights and rice lights all around your home this festive season. You can also opt for lantern style lights if you're looking for elegant and upscale lighting options for the Christmas décor this year.
Host A Small Dinner Get Together
If you're going all out with the Christmas decorations and treats, why not share the festivities with your near and dear ones by hosting a small dinner get together this holiday season. You can make a delicious home cooked meal or even organize for professional caterers if you have a large party attending the dinner. Make sure to give your guests some delicious desserts too and send them off with a bag of Christmas goodies and treats.
Well, as you can see there are many ways in which you can embrace the holiday traditions. These methods may be old school, but they are also eternal and evergreen. Spend this holiday season with your loved ones and make your home décor look fit for the occasion too. We guarantee that you and your family members will find these Christmas ideas and suggestions charming and totally worth it. Don't waste another minute and get into the Christmas groove immediately! Transform the décor of your home, offer to lend a hand to help the needy, bake yummy cookies for your kids and bring a smile on people's faces.